David Harbour's 'Hellboy' Could Lead To A Cinematic Universe
---
The long awaited revival of the Hellboy film franchise will finally hit theaters next month, promising a more comic accurate take on the character with plenty of R rated goodness. In an interview with IGN, director Neil Marshall is hopeful that the reboot will be successful enough to jumpstart a shared cinematic universe based on the work of Hellboy creator Mike Mignola.
When asked about what lies ahead for Hellboy and his big screen future, Marshall indicated that talks may have already begun at Lionsgate for even more films. "I know all that kind of stuff has been discussed. But it's so far in the back of my mind. Like right now, this is the focus, 100 percent. Get this done, make it the best film it can possibly be, then see what happens."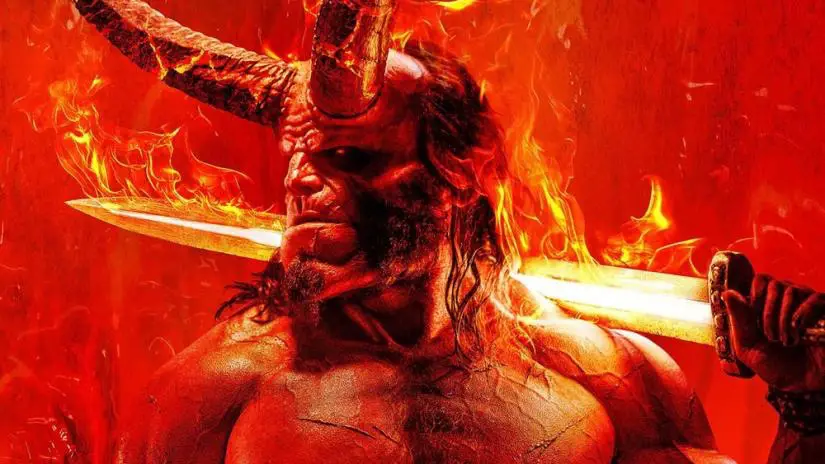 Making one movie alone is no small task, so it's understandable why Marshall would want to take his time in regards to creating a new cinematic universe. "If that comes off, great. What an adventure and what a world to open a big door on."
Producer Lloyd Levin also expressed an interest in the idea. "You have over 20 years worth stories, and, you know, dozens of characters, and just felt like there was so much more to the Hellboy universe to explore or the Mignola-verse to explore."
The Hellboy comics and their characters tend to drift into the realm of the paranormal, which could make for their own unique and twisted line of films. While some elements from the comics like Abe Sapien and the B.P.R.D. have been given their cinematic due, there's still plenty of untapped potential lying in wait for someone to pick up and play with.
Are you excited about the prospect of a shared film universe based on Hellboy? Let us know down in the comments below!
Hellboy hits theaters on April 12, and stars David Harbour, Ian McShane, Sasha Lane, Milla Jovovich, and Daniel Dae Kim.
---
Trending Now