'Five Feet Apart' Movie Review: A Familiar Love Story With a Bigger Message
---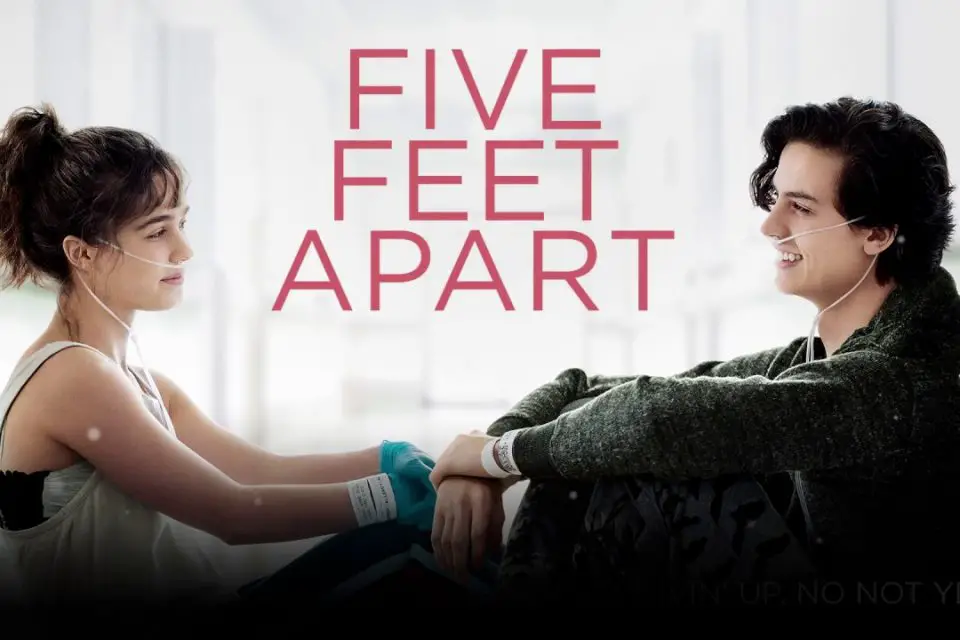 Five Feet Apart stars Cole Sprouse and Haley Lu Richardson as Will and Stella, two teenagers diagnosed with cystic fibrosis. It tells an emotional and heartfelt story about it and due to the illness, anyone with cystic fibrosis must never be more than six feet close to each other because of the risk of cross-contamination and infection. It's a story of familiarity but luckily manages to bring more depth and a bigger message onto the table.
What I originally thought was going to be a copycat story to the movie The Fault in Our Stars ended up being a story with a bigger meaning than two teens falling in love but what having an illness like cystic fibrosis does to the minds of these individuals. It takes a toll on them and that message is clear as day throughout the film. The story itself is something we have seen before because it follows a familiar formula.
Unless you live under a rock, most of us are familiar with the Riverdale star Cole Sprouse, who still manages to bring his wit and charm to this role along with Haley Lu Richardson known for starring alongside Hailee Steinfeld in The Edge of Seventeen. Cole Sprouse and Haley Lu Richardson really made this film to be a lot more than just mediocre. They portray and convey the physical and mental state of Cystic Fibrosis patients. Their chemistry really shows and shines through. Both of them taking on roles in what I believe is in a respectful manner.

This film has the typical teen love story, but it does something a little bit different, here and there. Definitely not completely predictable, but familiar. My biggest critique is the inconsistent pacing that only gets better after the first act of the film. Some of the smaller flaws do not necessarily take away from what the film's message is and that was a huge relief despite having a couple of things happen that did not seem to make complete sense.
We learn a lot of the other battles that Richardson's character Stella has gone through. So over time, it makes you realize that an illness is not always their only battle. An illness that can kill might not always be what will kill a loved one first. What surprised me most about this film is how it ironically felt like it took my breath away at times. Stella and Will both made me nervous, tense, and happy about what their relationship was like throughout the movie. Certain moments made me feel for these characters and honestly, it either broke my heart or warmed it.

After a slow first act, the film develops Stella and Will's blossoming relationship with much better momentum. Even when the film rushes through certain parts of their relationship, their interactions make sense. After all, they are two very ill young teens who do not know when they could take their last breath.
In the end, Five Feet Apart tries to create a unique story and in a sense, it does, but it's also a very familiar plot. Despite that, we have two amazing actors with some of the best interactions I have seen in ages. This movie teaches all of us that we need to remember to love in the present because what happens in life is not always in our control. And as cheesy as it sounds, you should live, laugh, and love in the now. Five Feet Apart is a story of a friendship turned love story that reflects that very message and so much more. – Jacqueline Lainez
Rating: 7/10
Five Feet Apart is currently playing in theaters.
The film stars Cole Sprouse, Haley Lu Richardson, Moises Arias, Kimberly Hebert Gregory and Parminder Nagra.
---
Trending Now