Kevin Feige Talks About 'Captain Marvel' And Her Future In The MCU
---
Marvel Studios President Kevin Feige took some time to sit down with Screen Rant to discuss making Captain Marvel and what might play a factor in future sequels. Be aware there are spoilers if you haven't seen the film yet.
The timing of Captain Marvel coming to theaters this year was just coincidental, according to Feige.
"We announced [Captain Marvel] four years ago. Four and a half years ago. We based it on comics from a decade or so ago and particularly [the] Kelly Sue [DeConnick] comic run from 2012-ish. So less than 10 years ago. In certain ways, the zeitgeist has caught up to Kelly's story in what Captain Marvel represents. I can't answer it honestly whether it's the zeitgeist that pulls us into it or if we've just gotten lucky that the stories we want to tell end up intersecting with what's happening in real life. I think that happens in publishing the comics is that it shifts and changes based on current events."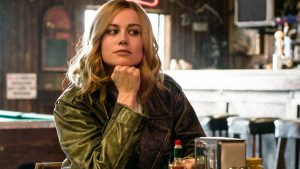 Captain Marvel took place during the Kree and Skrulls war. Feige described why they chose this event for Carol Danvers' origin story and her sequels.
"We wanted to give her her own corner of the universe, her own mythology. While we're not specific about this in the movie, there's potential to understand where has she been this whole time? Why haven't we seen her yet? The answer is revealed and hinted at in this movie as she was dealing with a colossal, universal conflict in another section of the MCU."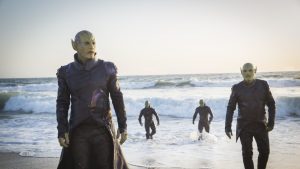 In the comics, Skrulls played a big role in the big event, Secret Invasion. Feige has not ruled out using the Secret Invasion storyline.
"As Talos says there are many of them spread throughout the galaxy. And we've said, part of the twist that you're alluding to, is about flushing out these pointy-eared, green aliens. Making them real, making them fully formed and part of, for better for worse, part of being fully formed and being a three-dimensional species is there are probably good ones as we've seen in this film. And there are probably bad ones. [So] anything we haven't done, anything from the books that we haven't yet done in film is always on the table."
The future of the MCU is in good hands thanks to Feige. After Avengers: Endgame, Captain Marvel will be leading the future of the MCU.
What do you think about the future of Captain Marvel franchise? Let us know in the comments below!
---
Trending Now