Badcasting 'Captain Marvel'
---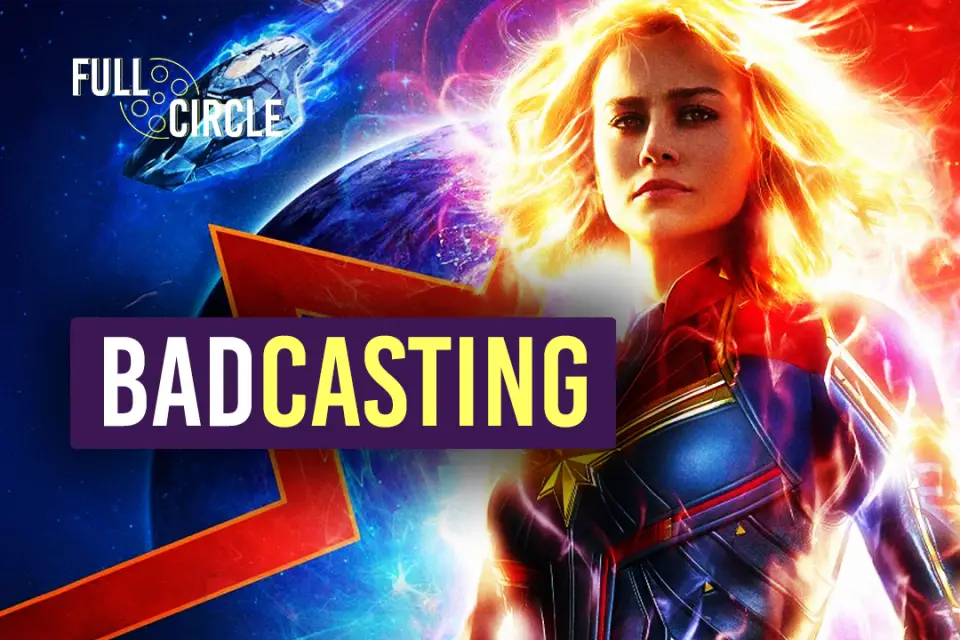 Welcome (back) to Badcast! A new way for you to kill time at work or something to read while ignoring your responsibilities! Here we will take a look at past films and reimagine them with a much different cast. This isn't a reflection on the quality of the film or the talents of specific actors or actresses but instead looking at what could have been.
New Site; Same Nonsense.
This week's film will be Marvel's Captain Marvel. (Unofficial name).
This article WILL BE VAGUE SPOILERS. So if you weren't apart of the $825 Million, so far, I don't know what to tell you.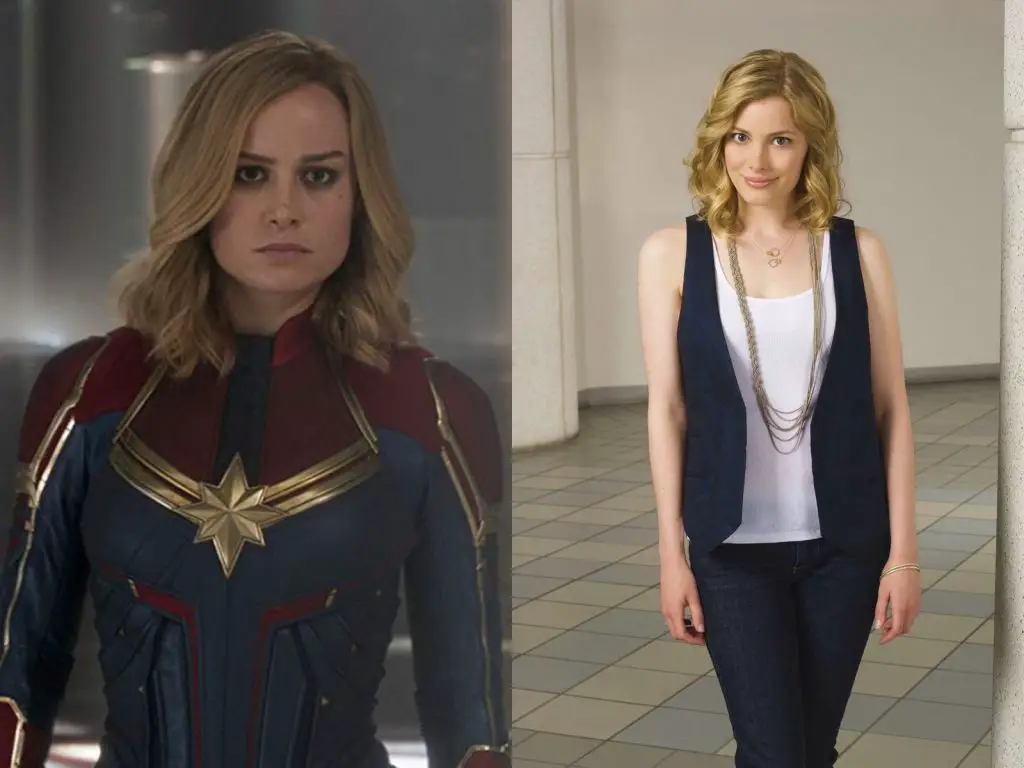 Carol Danvers – Gillian Jacobs
Let's start with the titular hero herself, Captain Marvel. Brie Larson has gotten a lot of hate from a very toxic, small-minded and impotent group of individuals on the internet. This is extremely unfair when all she wants to do is make the world a better place and give young girls a hero to look up to but these human petri dishes are attacking her personally. This situation made me think of a similar one but with a more comedic undertone, Britta Perry from Community.
Britta was trying to make the world a safer place and referred to herself as a so-called "activist." Gillian Jacobs brought Britta to life and could easily make a similar transition to the screen. She would take the role of Carol very seriously but during the press junket she morphs into Britta and let the punches just roll off of her.
Authors Note: I felt I should clarify something in the first paragraph. These man-babies are not impotent by biological circumstances, it's a choice. Albeit, not THEIR choice so much as it is every other person who has a microbe of common sense and working eyes and a nose.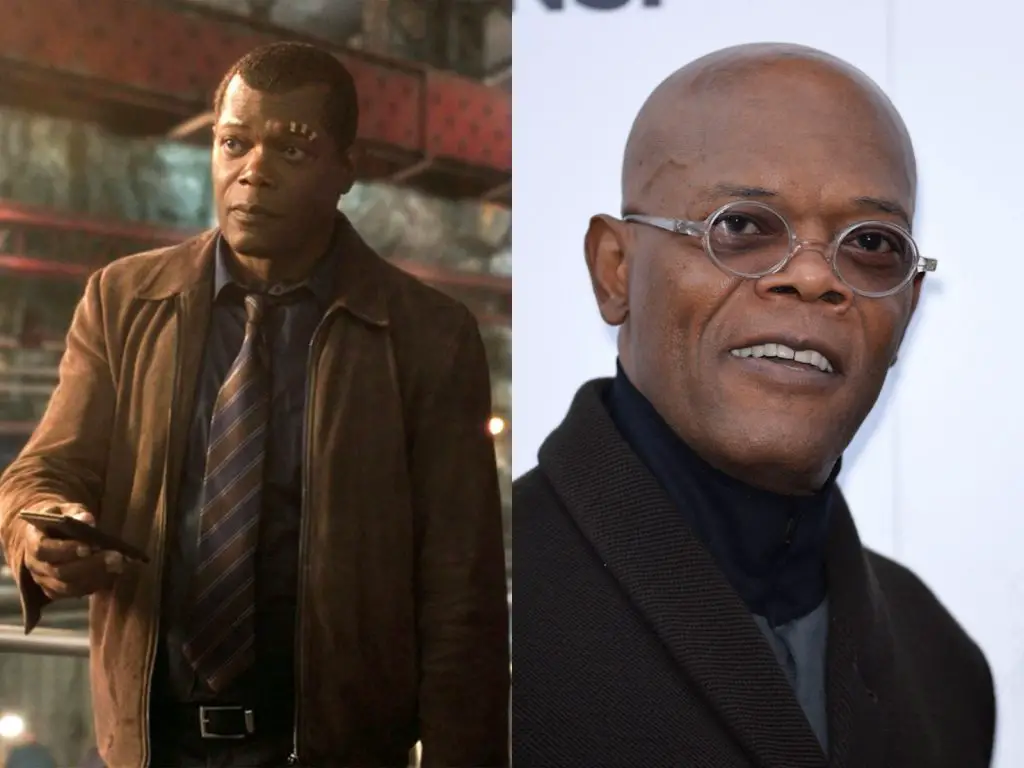 Nick Fury – Samuel L. Jackson
Samuel L. Jackson has been a part of the Marvel Cinematic Universe since the very beginning, back in Iron Man in 2008. The man has had a career that has spanned decades and countless roles. And in that time he has MAYBE aged a year??
WHY would you use money to de-age a man who looks like he is still filming Pulp Fiction? Just put a wig on him and tell him his character is 20 years younger! This is solutionism at it's worst!
Like the great Ian Malcolm said in The Land Before Jurassic World (another Sam Jackson movie): "Your scientists were so preoccupied with whether or not they could they didn't stop to think if they should."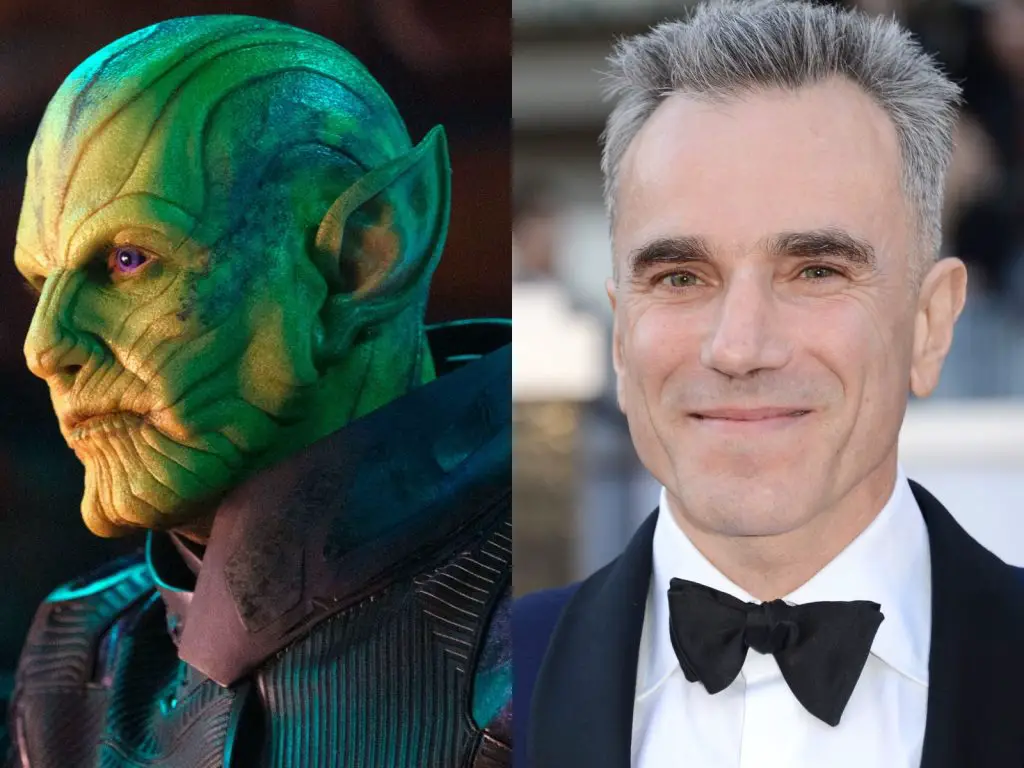 Talos/All Of The Skrulls – Daniel Day Lewis
Talos is the leader of "The Skrulls," a shapeshifting alien race at war with the Kree. He was beautifully portrayed by Ben Mendelsohn in the film and left audiences wanting more of the character. For that reason alone, this new casting was tricky but, in the same vein of the Samuel L. Jackson de-aging debacle, why waste money on so many prosthetics when you could just get a man who can LITERALLY shape-shift?
Daniel Day-Lewis has supposedly "retired". But I'm sure if Marvel waved HALF of the prosthetics budget at him, he would come back in a heartbeat. Just throw a little green paint and elf ears on the man when you want him as a Skrull and when he needs to "transform" into another character, just give him 3 days in isolation and he will become a new person.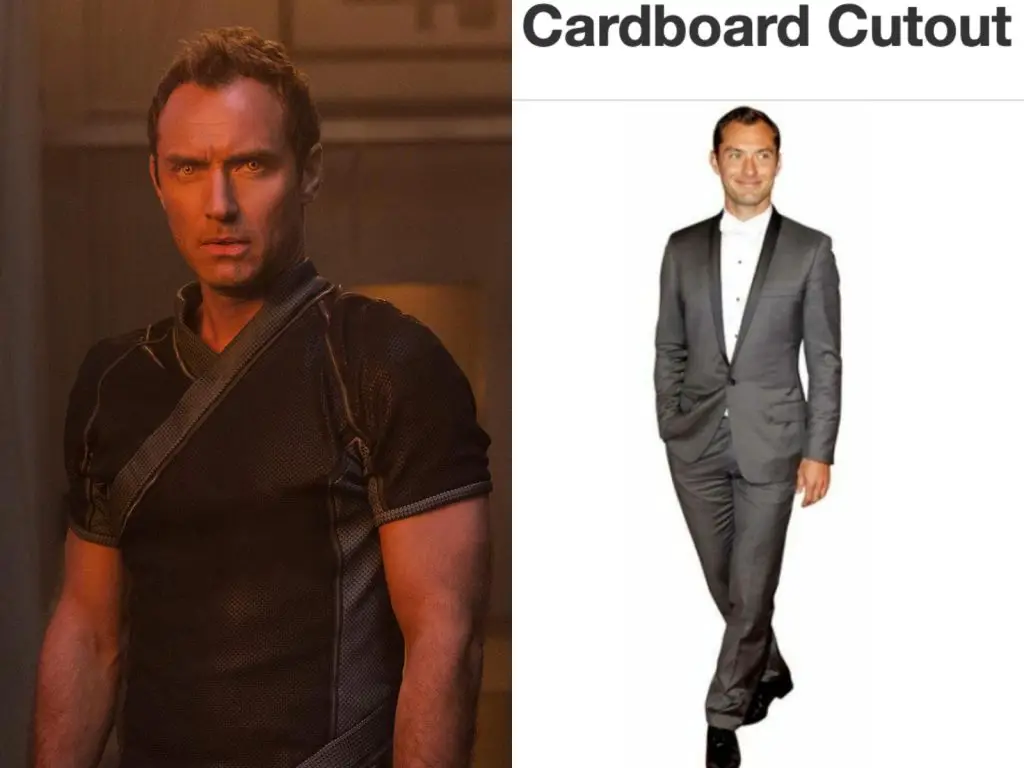 Yon-Rogg – Cardboard Cutout of Jude Law
You know when you're watching someone in a movie or TV show and think "why is this character here?" That's exactly how I felt watching Jude Law in this film. I'm not saying Jude Law wasn't great, he was, but Yon-Rogg had no business being in this film. Jude Law was only there to potentially set-up a sequel. Do you know what would've done the job and also stood-in for Jude, a cardboard stand-in.
I found this one for $69.97 on eBay. Buy 7 or 8 of them, paint them to be whatever costume he would've worn in that scene and then let everyone act around him. Have Jude sign off on it and sign on for the (potential) sequel and you're good to go. I'm literally saving this movie so much money.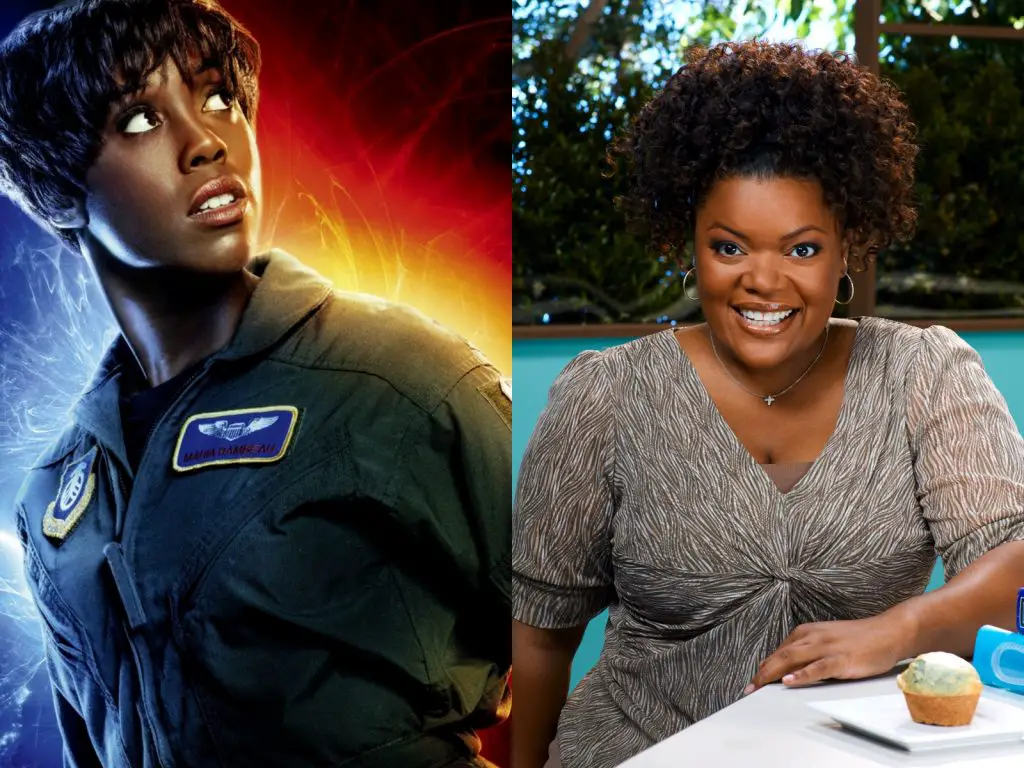 Maria Rambeau – Yvette Nicole Brown
Staying in the vein of both Community and cutting the budget, I'm casting Yvette Nicole Brown. I don't know what she asks for when taking a role but I'm 90% positive you can get any Community pair at a discounted rate.
Don't quote me on that.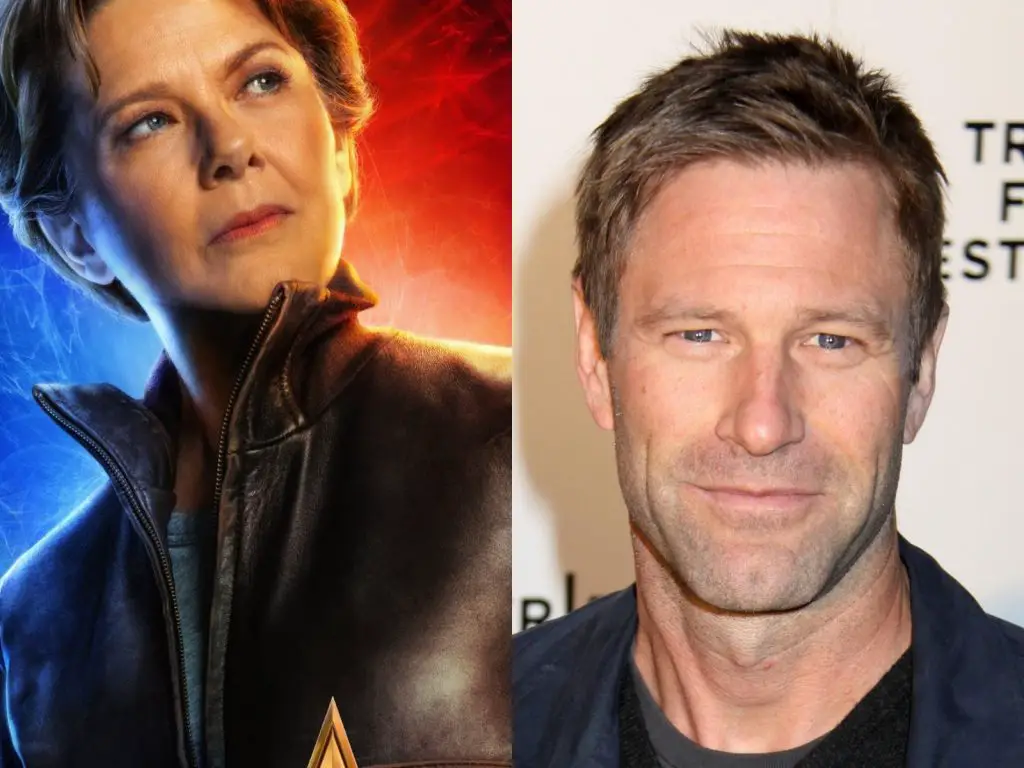 Supreme Intelligence/Dr. Lawson – Aaron Eckhart
Everyone and their mother who knows ANYTHING about the comics knows that "Dr. Lawson" is supposed to look like a Greek God with a jawline that could cut glass. Annette Bening did an okay job adding depth, characterization, emotion, and compassion, as well as letting the audience connect to the character despite the limited screen time, but it's not comic accurate so I refuse to accept it.
There you have it! A bunch of Grade-A casting choices that flew by the wayside. I hope you enjoyed reading this! Let us know what your thoughts in the comments an tweet us any bad casting choices you think should've happened! And be sure to check out the previous Badcast right…… never mind.
---
Trending Now