John David Washington To Star In Next Christopher Nolan Film
---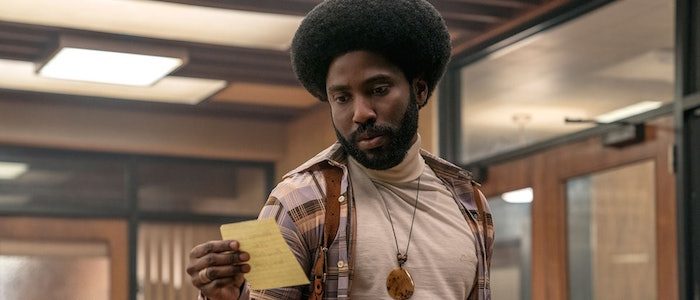 Christopher Nolan's highly coveted next project has finally found its star. According to Variety, John David Washington is the first actor confirmed to appear in the 2020 film.
Nolan has just recently finished the script, but no official word on its premise has been revealed as of yet. It has been described as a "romantic thriller" by some insiders, however, none of this has been officially announced.
Other than what the story will focus on, the big topic of contention has been who the film will star. Many predicted Christopher Nolan would bring on his usual crew of Tom Hardy, Michael Caine, Cillian Murphy, and more, but John David Washington's casting comes as a nice surprise considering his lack of involvement in any prior Nolan projects.
Washington is coming hot off of last year's Academy Award-winning Blackkklansman where he gave one of the best performances of the year. That talent has obviously not gone unnoticed by one of the best working directors today. It is still unknown what capacity John David Washington will play in Nolan's film or if he will star as the main lead or a supporting character.
What do you think of how Christopher Nolan's next film is shaping up to be? Are you excited to see John David Washington work under the legendary director? Let us know in the comments below!
Christopher Nolan's next film will hit theaters on July 18th, 2020.
---
Trending Now