'Triple Frontier' Review: "An Action-Packed, Tense Heist Film"
---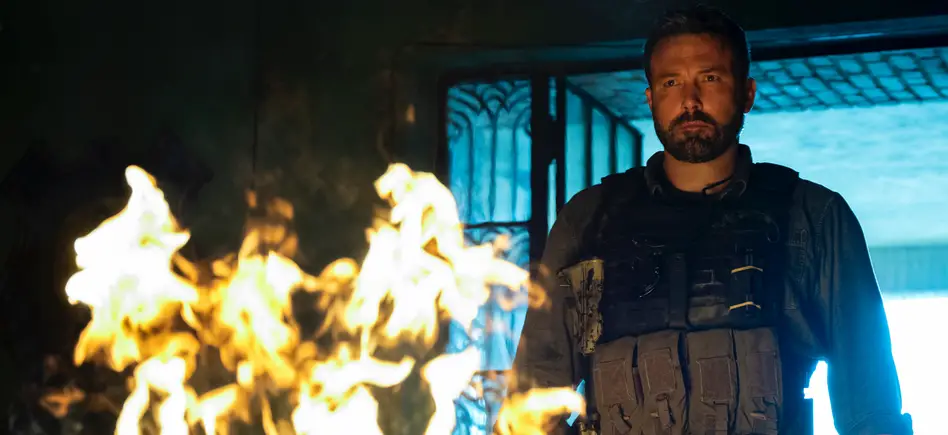 Netflix's latest venture into filmmaking comes to us in the form of Triple Frontier. A film that sat in development hell for years, and even at one point had Tom Hanks attached to it, features top-tier cast with names such as Ben Affleck, Pedro Pascal, and Oscar Issac. This star-studded cast has led many, including myself, to believe this could be one of 2019's best films.
The film follows five veterans, who led by Pope, (Oscar Isaac) attempt to rid a South American country of a cruel drug dealer and in the process steal thousands, if not millions of dollars from him. This results in an action-packed, tense heist film.

Triple Frontier tries to capitalize on some of today's viewer's interests, such as narcotics, moral ambiguity, and our main characters being a "family" but somehow misses the mark on all three.
The writing of the film is truly its weak point, there are moments we should feel for the characters and it fails to do so. Although it presents the group as a close nite group the writing of the characters is so thin that you never really feel this way. The acting in the film is what provides you with that sense, the actors are able to work with what little they were given and at least are able to deliver us with some sense of brotherhood. This also applies to the other two key components of the film. Characters' actions in the film are supposed to at some point question be questioned. You can feel there is some of that in the writing but the characters never really show that once again what little that is provided rest solely on the actors' performances.

A score is an integral part of any film, Triple Frontier during its action beats provides an excellent source of tension building music but misses fails to capitalize on being that impactful outside of those moments. Like most films today we also have the inclusion of some classic hit songs, although you're a fan of these songs that often feel a bit misplaced, thankfully there aren't many in the film.
Visually speaking the film has some excellent action sequences and were given every angle of every action sequences we could need. The film also feels very real, there is no terrible CGI (if any) or sets. Everything in the films appears to be filmed on location and the cinematography provides us with some great looking scenes.
Triple Frontier, on the whole, feels like a missed opportunity to be one of this year's best films. Bad writing plagues the film and only the acting really holds it up. A visually pleasing movie, with some great action and tense sections, Triple Frontier is merely a decent film that is at least worth a watch.
7/10
Triple Frontier is on Netflix now!
The film stars Ben Affleck, Oscar Isaac, Pedro Pascal, Charlie Hunnman, and Garret Hedlund.
---
Trending Now