Marvel Studios Developing 'What If' Animated Series For Disney+
---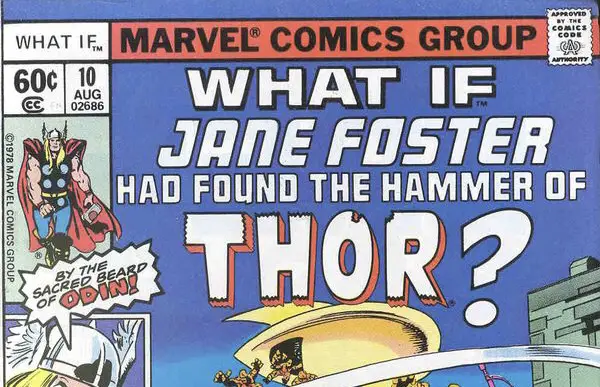 The Disney+ lineup just got a lot more interesting. According to /film, Marvel Studios and Kevin Feige are developing a What If animated series for the upcoming streaming service.
If you're unfamiliar with the What If comic book series, it explores how events would've changed in the Marvel Universe, had moments in history played out differently than they did in the main canon. The series has covered scenarios such as if Captain America hadn't disappeared during World War II and Aunt May being killed instead of Uncle Ben.
This new series will change events within existing MCU canon and follow the ramifications of the altered timeline. One moment that Marvel intends to give the What If treatment is Loki finding Mjolnir as opposed to his brother Thor. Feige and co. are hoping to bring in the live-action MCU actors to voice their animated counterparts, so expect to hear Tom Hiddleston among others when the series debuts on Disney+. The series is intended to be an anthology series, with each episode tackling a new premise.
What If will join a stacked lineup of Marvel series that are in the works for the upcoming Disney streaming service. Loki, Vision and Scarlet Witch, and a Bucky/Falcon show are all in various stages of developments, with at least Loki expected to release this year.
Last month, Marvel announced that a new slate of animated series was heading to Hulu from Jeph Loeb, including Marvel's M.O.D.O.K., Marvel's Hit-Monkey, Marvel's Tigra & Dazzler Show, Marvel's Howard the Duck,  and a crossover special Marvel's The Offenders. 
What would you like to see in a What If series? Let us know in the comments below!
---
Trending Now