Wanda Maximoff In The Multiverse Of Issues
---
Throughout the Marvel Cinematic Universe, Wanda Maximoff gets forced into a position of grief. She loses her parents, brother, boyfriend (twice) and then her self-created family. In that sense, WandaVision delivers a beautiful, nuanced story that allows for a more modern tale of a powerful woman dealing with grief. So then, why does Doctor Strange in the Multiverse of Madness choose to destroy the hard work done by WandaVision and take a less modern approach?
Some time passed between WandaVision and Doctor Strange 2, but we're led to believe the most powerful Avenger caved under the pressure of the Darkhold. However, the Darkhold is mentioned by name only once WandaVision, and the only consequences of it we see are Agatha's blackened fingers, which we see on Wanda in the movie. There's also never any connection made to Wanda's storyline in the show outside of her need to have her children back.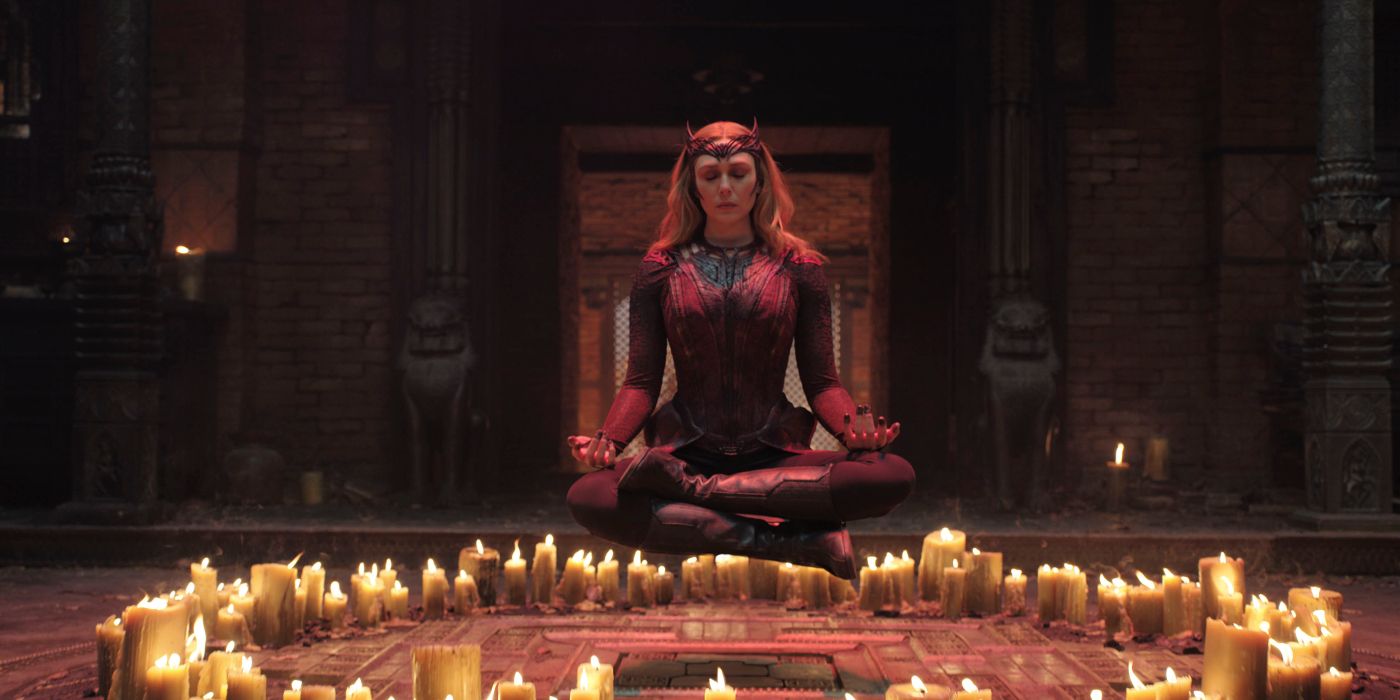 On top of that, at no point does the movie follow through with triggers that have broken Wanda before. For instance, she demolishes a battalion of Ultron bots and never blinks an eye, even though any time Ultron or Pietro got mentioned previously, she reacted. She's so insistent on being a mother that she will do anything it takes, including forgetting her past and killing a child.
The whole argument is really summed up by one quote – "You break the rules and become the hero. I do it and become the enemy." It's a frustrating line, especially considering it gets uttered not long before Strange used a nefarious spell he knew not to use from the Darkhold to help save the multiverse. When that quote was in trailers, I hoped it would mean bright things would happen for Wanda, and yet, she's humiliated by an argument that continues to be hypocritical.
WandaVision was a thrilling case study on how to process the grief, and it was delicate and focused on not turning Wanda into Daenerys Targaryen. And it was a storyline the MCU should have worked with. MCU projects have shown the ability to modify storylines to fit their needs, but that didn't happen with Doctor Strange in the Multiverse of Madness. Instead, character development was tossed aside in order to make a nuanced character a one-note villain. 
I left the theater after Doctor Strange in the Multiverse of Madness raw and frustrated. So mind blown that we couldn't let Wanda find peace. That doesn't mean I agree with what she did – it's only that I hate the character got forced into it. I hope, in the future, she can breathe as she continues to learn who she is and recovers from all the trauma she's faced. I want her to get her happy ending, just without demolishing the multiverse. The most powerful Avenger deserves that much. –Katie Rentschler
---
Trending Now