Wes Ball's 'Planet Of The Apes' Plot Description Teases Ties To Matt Reeves Trilogy
---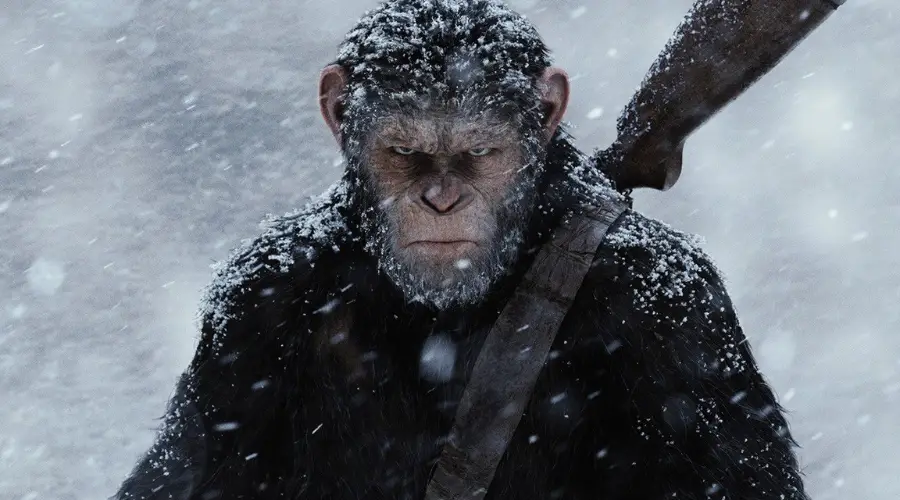 When it was first announced that Maze Runner director Wes Ball had signed on to helm a new Planet of the Apes film, many were curious if it would be related to Matt Reeves' critically acclaimed trilogy. Well, a recently surfaced plot description from insider Daniel Richtman suggests it may be.
The Planet of the Apes franchise is one of Fox's biggest franchises to get a reboot since Disney's acquisition of the studio. Given the success of the previous trilogy, it is no surprise that individuals still wish to tap into the property.
READ: Justin Lin To Helm Live-Action 'One Punch Man' Film For Sony Pictures
The plot description shared by Richtman can be found below:
Many generations after the passing of Caesar, ape societies thrive among the remnants of what was once human civilization. The only humans left are nothing more than rudimentary pests, feral, and rarely seen. Meanwhile, apes are entering their Bronze Age, and difterent ape Cultures are beginning to emerge. While some ape societies have never even heard of Caesar, others have completely perverted his teachings for their own gain. PROXIMUS CAESAR, a powerful Ape leader, is at the verge of a breakthrough for his blossoming kingdom – he has discovered the last vestiges of human technology but its seealed away beneath the earth and will require enlisting many apes to excavate its treasures. Proximus sends a team of marauders, led by SYLVA, on a mission to bring him the ape-power needed to make his dreams a reality. NOA, a youg ape trom the idyllic and peaceful Eagle Clan, watches as his village is destroyed and his people taken by these marauders. Noa embarks on a journey to liberate his people, and along the way teams up with a wise orangutan, RAKA, and a human, who may not be who she seems. While Noa will expand his world-view and embark on self-discovery of his own, he could never predict what this human is capable of, for Mae has a goal of her own stop Proximus at all costs and do whatever it takes to keep the human species going..and plant the seeds for the return of human dominance…
Given the final film in Reeves' trilogy, War for the Planet of the Apes, concluded with the death of Ceasar, it seems the new film will deal with the world he left behind.
Neither Disney nor Ball have commented on the surfaced plot description, so for now, it is still up for debate. Hopefully, further details will be made available to fans as the project progresses.
Are you excited about Wes Ball's Planet of the Apes film? What do you think of the potential plot? Let us know in the comments below!
—–
Did you enjoy this article? If so, consider visiting our YouTube channel, where we discuss the latest and greatest in pop culture news.
---
Trending Now