Adam Wingard In Talks To Direct 'Godzilla vs. Kong' Sequel Potentially Titled 'Son Of Kong'
---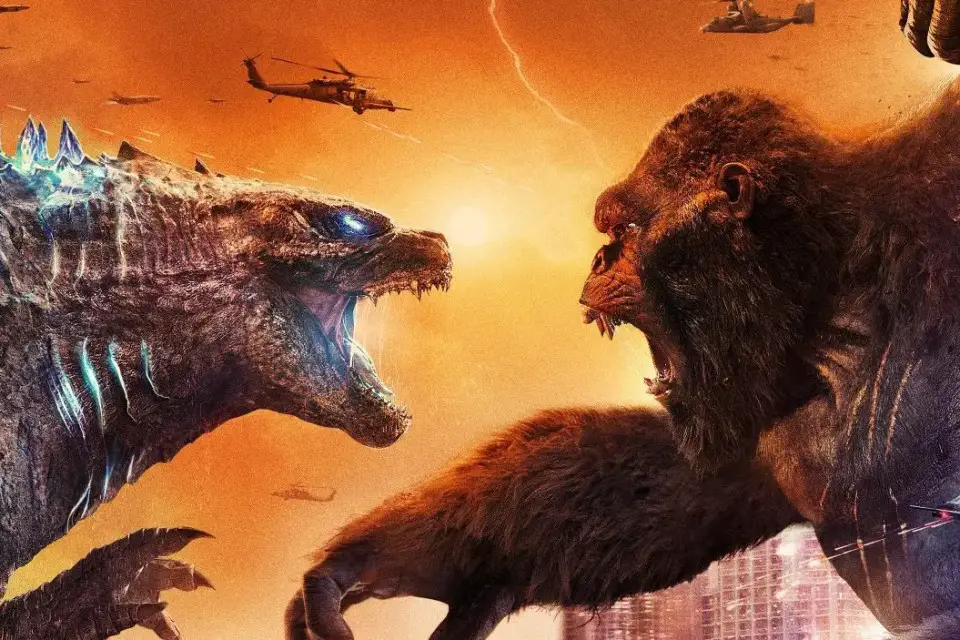 In a world where all of Warner Bros' films are being released on both HBO Max and in theaters, one of the biggest releases of 2021's first quarter was Godzilla vs. Kong. While the movie was met with mixed reviews from fans and critics alike, it appears a follow-up is already in the works at Legendary Pictures. As first revealed by The Hollywood Reporter, Adam Wingard, director of Godzilla vs. Kong is in talks to direct the franchise's next installment.
Per the initial report, one of the titles being bounced around is Son of Kong. However, outside of that vague information, nothing else is known about the future of the series. So far, the Monsterverse includes 2014's Godzilla, 2019's Godzilla: King of the Monsters, 2017's Kong: Skull Island, and the aforementioned crossover film. Furthermore, there is no current timetable for the film to begin production and it remains in the earliest stages of development.
In his review of the feature, Full Circle Lead Critic James Preston Poole admits he had fun during the film. He says, ": I did have fun watching Godzilla vs. Kong. It's loud and dumb, but it's a diverting blockbuster all the same. Although I hold out hope for a Monsterverse film with the same ambition as King of the Monsters, this movie gives audiences a giant lizard and ape fighting. Maybe that's what we need right now."
Adam Wingard is a director, producer, screenwriter, editor best known for films like You're Next and Death Note. Despite the global pandemic keeping many theaters shuttered, Godzilla vs. Kong managed to cross $400 million globally. This feat makes it the top-grossing Hollywood-produced movie released since the pandemic began in 2020.
What do you think? Are you excited about a potential Son of Kong film? Let us know your thoughts in the comments below!
—–
Did you enjoy this article? If so, consider visiting our YouTube channel, where we discuss the latest and greatest in pop culture news.
---
Trending Now