'Underwater' Review: "The Sinking Feeling Of Disappointment"
Posted On January 23, 2020
---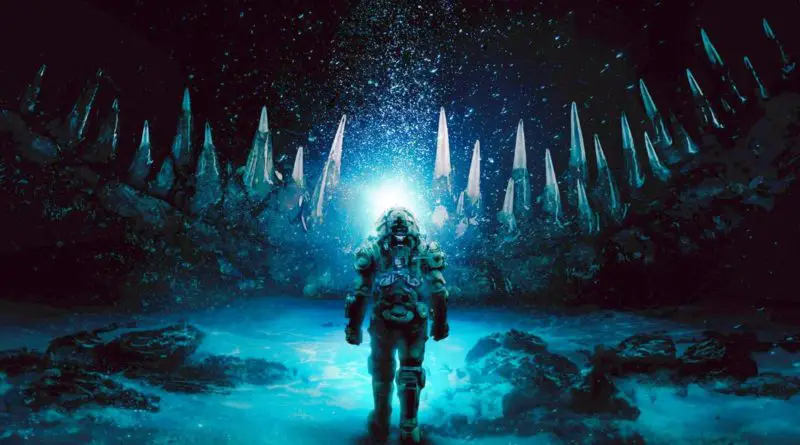 There is a common thematic core when it comes to aquatic horror films. Quite often, they serve as a warning for global warming and the effects of drilling too deep into the ocean. In 2018, there was The Meg, the Megaladon filled shark adventure. Underwater tries to send the same message as The Meg but completely fails. We get it, corporations are evil and they don't care about the environment. If you're going to tell these stories at least make the film interesting. I had expectations because I had no idea what Underwater was actually about. However, the film did not live up to those expectations. This film wasted an amazing Kristen Stewart performance and an awesome Kaiju.
The film is about Norah (Stewart) and her crew having to navigate their way from their research facility to another facility to escape. They think it's an earthquake caused by oil drilling. But they soon find out that the Mariana Trench contains creatures we could never imagine. They run into a Kaiju that the likes of Godzilla couldn't handle. They must navigate their way around the ocean to escape the monster and reach the surface.

The story tries to be compelling and the writing tries to play into that. Unfortunately, neither achieves what it's trying to do. The story makes sense, but the explanation often does not. Even when explanations do make sense, there's no substance to the explanation. It just feels like an empty and soulless film. Director William Eubank is known for his sci-fi films, and they're usually very well done. But this time, it seems that he lost his way with the storytelling. This film lazily tells its message through newspaper clippings whereas the others are actually told within the story of the film.
None of the acting stands out aside from Kristen Stewart and Vincent Cassel. Cassel as the Captain was a very intriguing leader, he did what needed to be done throughout the film. TJ Miller (Paul), Jessica Henwick (Emily), and John Gallagher (Smith) just had very flat characters. Miller's character had some energy to him, but mostly he was the basic comedic relief. Everything outside of the cinematography by Bojan Bazelli and the Kaiju leans on Stewart. This is some of her best acting, and it's a shame the movie keeps wasting her as the film goes on. I hope we get more of that from Stewart's future projects because she was absolutely amazing.

Bazelli shoots this like a found footage film, integrated with an ocean documentary. It seems that all of the "Mariana Trench" films are captured this way in a sense. Meg was definitely captured that way. Inside of the facilities and on the surface, these films look like any other movie. When they are underwater, they look like Discovery Channel documentaries. It's really great to see how the lenses and shots are completely different as the film shifts settings. 47 Meters Down and 47 Meters Down: Uncaged are other films that are captured this way. You call it low-budget, I call it genius.
I really thought we were getting a straight up monster film. Instead, we got a film that tries to be deep and barely scrapes the surface of what it's trying to do. I really hope we get a director's cut of this film, and I can give it a second chance. This film obviously went to the chopping block and was butchered to no man's end. Sadly, what could've been an amazing aquatic horror film was picked apart like a bad meal. It upsets me to say, but this was probably the worst film I've seen since Slenderman. As much as I wanted to like this film, the script and the overall writing/direction of this film were a complete letdown. – Rascal F. Kennedy

Rating – 4/10
Have you seen Underwater? Do you agree or disagree with the rating? Comment below and give us your thoughts!
Underwater (2020) – Starring Kristen Stewart, Vincent Cassel, and TJ Miller in theaters now
---
Trending Now