Crunchyroll To Stream 'Hell's Paradise', 'The Ancient Magus Bride' Season 2 & More In 2023
Posted On November 21, 2022
---
Crunchyroll recently announced several exciting acquisitions during its Industry Panel at Anime NYC. Included is the highly anticipated Hell's Paradise adaptation, The Ancient Magus Bride season 2, and more.
From animation studio, MAPPA, best known for Chainsaw Man and Jujutsu Kaisen, Hell's Paradise is scheduled for 2023. Based on the manga by Yuji Kaku, Crunchyroll described the series as so:
Gabimaru, a shinobi formerly known as the strongest in Iwagakure who is now a death row convict, who is told that he will be acquitted and set free if he can bring back the Elixir of Life from an island that is rumored to be the Buddhist pure land Sukhavati.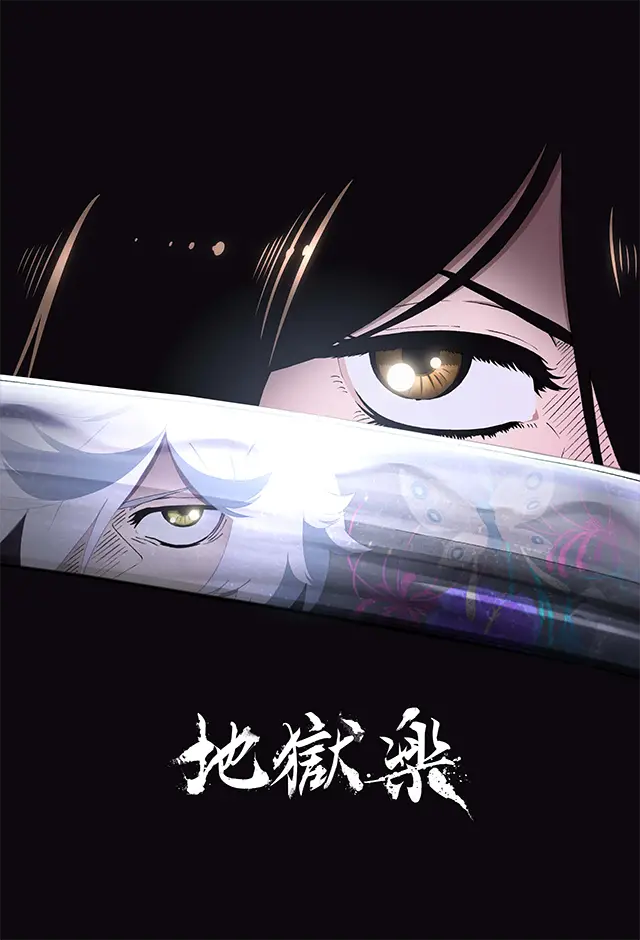 The long-awaited second season of The Ancient Magus Bride, based on the manga by Kore Yamazaki, the second season will arrive in April 2023. Studio Kafka will be taking over production following WIT Studio's first season. The season is described below:
Chise was able to accept Elias and herself, if not necessarily everything about her situation. After Cartaphilus fell back into a slumber that would not last forever, Chise was able to go back to her regular life. Then she receives an invitation from a mutual aid organization for mages called the College.

Under the British Library exists a secret society of mages. Encounters and interactions with people are about to open some new doors. This is a story about saving yourself to save another.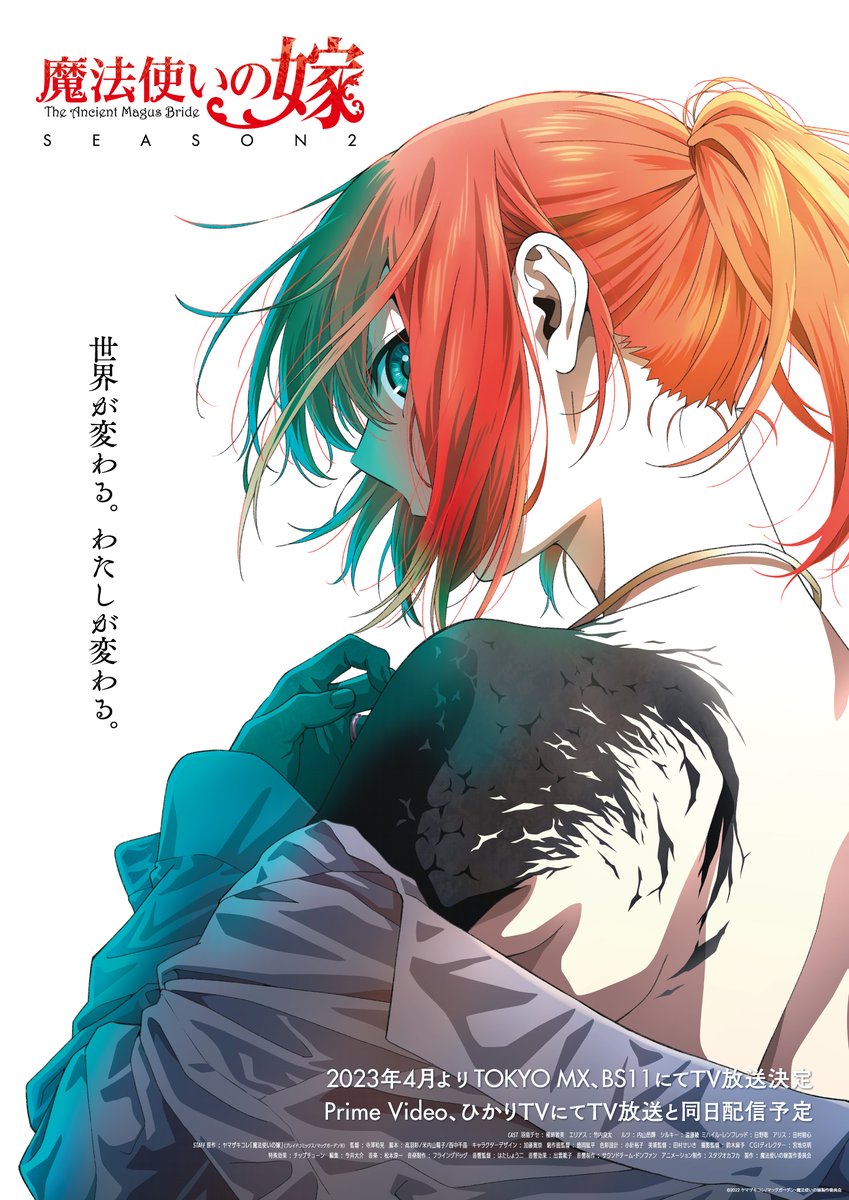 From Studio Passione, Yuri is My Job! will arrive on Crunchyroll in April 2023. Based on the manga by Miman, Crunchyroll described the series:
Hime gets roped into working at a weird café where the waitresses pretend to be students at an all-girl boarding school. She's strangely taken with her partner Mitsuki, who's so kind to her in front of the customers. There's just one problem… Mitsuki really can't stand her!
Inspired by the fantasy romcom manga by Miyuki Tonogaya, The Ice Guy and His Cool Female Colleague will begin streaming in January 2023. From studio Zero-G, the series is described below:
Himuro is a descendant of yuki-onnas living in modern times and a newbie office worker. When he gets emotionally overwhelmed, he ends up causing blizzards or starts building snowmen and igloos. Whenever his secret romantic feelings for his unique yet kind coworker Fuyutsuki intensify, he sometimes ends up freezing those around him. Then, there's Fuyutsuki. Everyone always sees her as the cool type, but Fuyutsuki is actually also pretty curious about her mysterious coworker, Himuro.

Their relationship continues to gradually evolve daily through work and work events. Eventually, they start to spend time with each other outside of work, but they're both a bit awkward when it comes to love, so they just can't seem to get closer…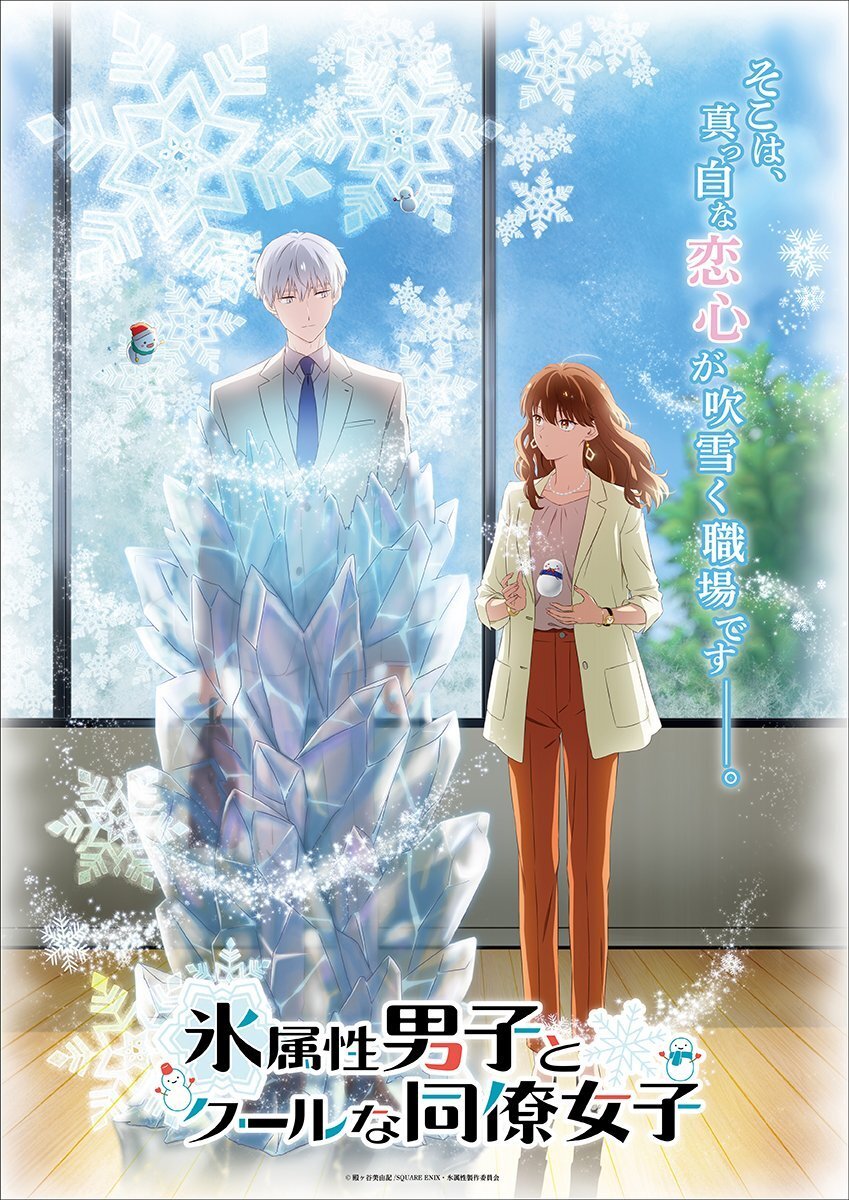 Arriving in April 2023 on Crunchyroll, Dead Mount Death Play is based on the manga of the same name written by Ryohgo Narita and illustrated by Shinta Fujimoto. From studio Geek Toys, the series is described as:
It's a showdown for the ages as the legendary hero takes on the corpse god necromancer, but when the dust settles, something isn't quite right… In the final moments of their epic confrontation, the corpse god's final gambit shot was wholly unexpected — reincarnation magic! Across space and time, a boy named Polka Shinoyama awakens feeling…not quite himself…… Who could've expected that the climactic battle between good and evil would turn out like this??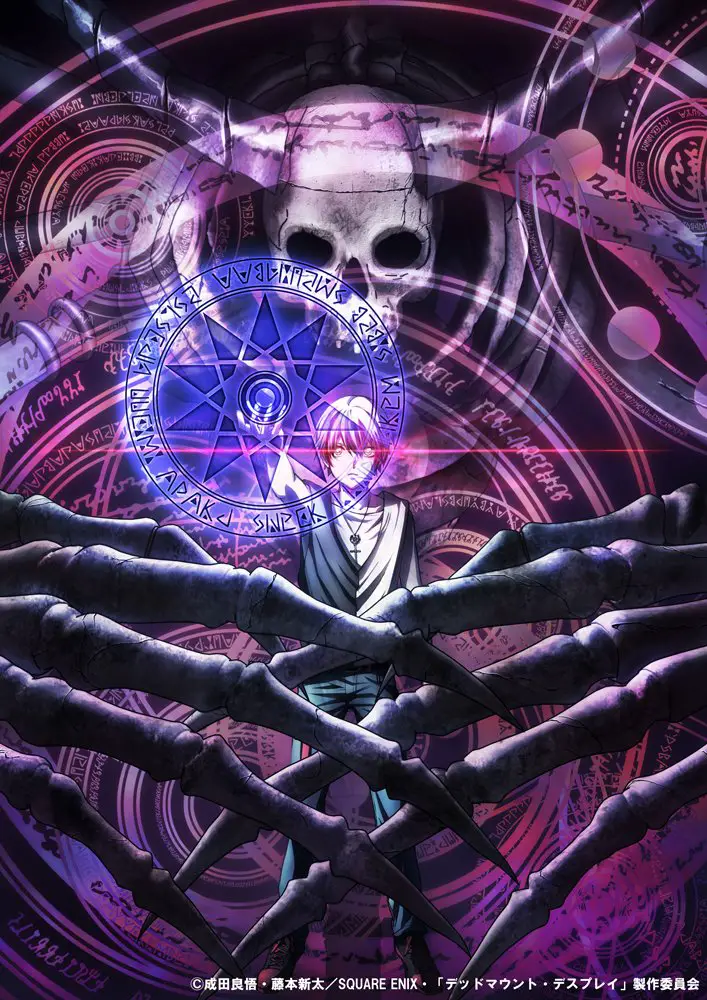 An original anime series coming in 2023, AYAKA features animation from Studio Blanc and a story by GoRA, known for the anime series K. Crunchyroll described the series as so:
The story follows Yukito Yanagi, an orphan who one day encounters an eccentric disciple of his father's. The strange man takes him to his birthplace on Ayakajima, made up of seven islands where mysterious beings called "Mitama" and dragons are rumored to reside. There, Yukito meets his father's two other disciples, who protect the harmony of Ayakajima… which soon threatens to collapse.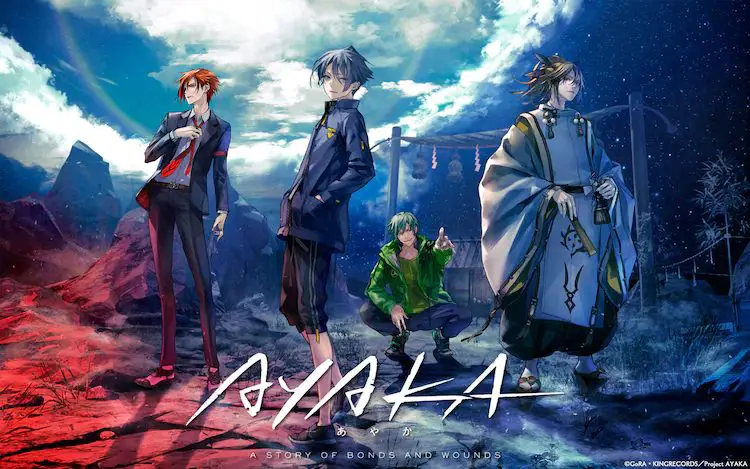 Lastly is the adaptation of Saving 80,000 Gold In Another World For my Retirement. From anime studio Felix Film the series will release in January 2023 and is described below:
The story features Mitsuha, who one day, as she worries about how she'll survive, is given the "World Jumping" ability by a mysterious being that allows her to go back and forth between "this world" and an "isekai." Now that she has this ability, she comes up with a plan for the future in which she saves 1 billion yen in each world for a total of 2 billion yen (80,000 gold coins)!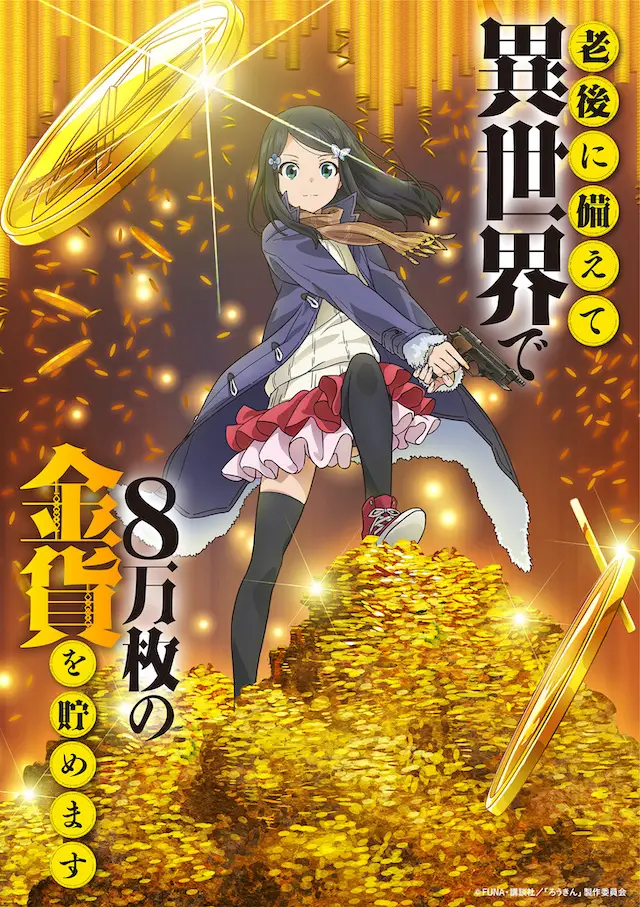 Which series are you planning on watching in 2023? Which is your favorite? Let us know in the comments below!
—–
Did you enjoy this article? If so, consider visiting our YouTube channel, where we discuss the latest and greatest in pop culture news.
---
Trending Now