'Only Murders In The Building' Season 2 Episode 6 Spoiler Recap/Review
---
The following Recap/Review Contains Spoilers for Episode 6 of 'Only Murders In The Building.' Check out our review of Episode 5 here.
So far, season two of Only Murders in the Building has done a phenomenal job of servicing fans of the series who pay attention. Throughout six episodes, the three main characters, Mabel, Oliver, and Charles, have all been exposed in ways that flesh out their respective characters and depict why they have grown so close so quickly and naturally. However, season two has also introduced a bevy of new, exciting characters with their motivations. Episode 6 shines a bright light on Poppy White (Adina Verson), Cinda Canning's (Tina Fey) assistant. She starts the episode by showing just a tiny portion of how her employer treats her. Poppy is positioned as a sympathetic character with goals and ambitions being stifled by the very person she's dedicated her career to serving so far.
Within the main narrative, Mabel, Oliver, and Charles continue to gain ground in clearing their names with a few new clues at their disposal. Thanks to the matchbook Mabel discovered in the tunnels, they now have a trail that leads the answers to who murdered Bunny away from them. However, a plan to expose the truth is derailed by further secrets and outside forces at work. When Only Murders in the Building premiered on Hulu, fans and critics noted how amazing the chemistry between Selena Gomez, Martin Short, and Steve Martin is. This is the case whether the actors are quipping comedically or serving dramatic beats. The turning point in episode six is the latter.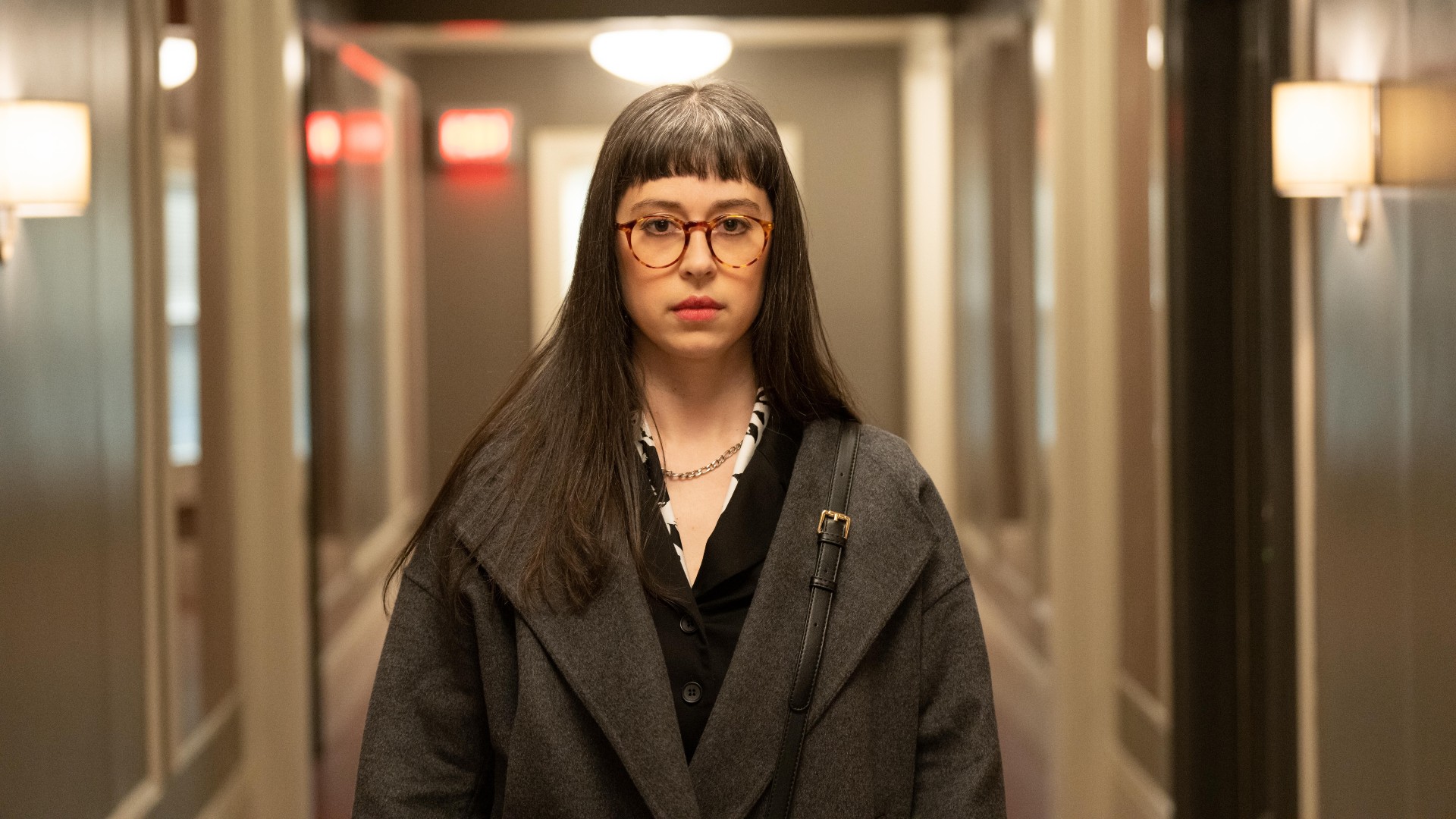 Since the series is full of humor, heart, and a handful of memorable moments, its main topic of discussion is finding out who killed Bunny. Here's what we know: there are tunnels underneath the Arconia, which is how the killer made their way into and out of the apartments. Moreover, Mabel is a viral sensation thanks to photos of her blood-stained sweater after discovering the body has made the rounds on social media. Charles is distracted by not only a new acting gig in the revamped Uncle Brazzos but also his quasi-stepdaughter Lucy and a weird, ongoing relationship with the now-imprisoned Jan. Meanwhile, Oliver is anxiously awaiting DNA results due to his son discovering he is half Greek, not Irish. The trio is up to their necks in stress, and it all just seems to be getting worse and worse.
Episode 6 is quirky and also emphatic. Charles manages to stand up for himself while also expressing vulnerability. He also proves to be a fierce and loyal friend to Oliver in a moment of weakness. Mabel discovers that her artist girlfriend Alice is a bit unhinged in the most uneasy moment of the episode. Upon arriving back at her apartment, Mabel is met by strangers dressed as her dead friends. Rounding the corner, she finds Alice dressed as her, with a model impersonating the dead Bunny. Mabel understandably freaks out. Selena Gomez shines here, expertly expressing her character's frustration, despair, and terror. However, excellent performances aside, the latest installment of the Hulu series offers more questions than answers.
So far, season two has taken everything season one did right and dialed it all the way up. The mystery still looms with very little time left to solve it. The main characters feel almost fully realized and more sympathetic than ever. And, now more than ever, the stakes feel incredibly high, and the story feels personal. Most importantly, my guess as to who killed Bunny has changed. Tina Fey's Cinda has stepped to the front of the line. During a critical moment in the episode, Detective Kreps (Michael Rapaport) demands the end of the podcasting about ongoing murder investigations in New York. However, Cinda shuts him down. Her character is fearless and confident and is not afraid of harming even those most loyal to her. Her determination to tell a good story no matter who she hurts is pretty damning and would be an excellent twist if she was the one to went to such extreme lengths to stay on top. – Christian Hubbard
Episode Clues:
A text exchange with the mysterious person told Charles to leave the night Bunny was killed.
Mabel stabbed someone on the subway during the cliffhanger.
A glitter bomb explosion went wrong.
Alice's obsession with Mabel and the case.
Poppy's accusation that Cinda is hiding a LOT.
Current Suspects:
Cinda (My new guess)
Teddy & Theo
Lucy?!
Alice?!?!
Nina
Mabel
Charles
A Podcast Fan (Katie's guess)
Only Murders in the Building premieres Tuesdays on Hulu.
—–
Did you enjoy this article? If so, consider visiting our YouTube channel, where we discuss the latest and greatest in pop culture news.
---
Trending Now