Top 10 New Watches Of Quarantine
---
While the COVID-19 pandemic may have decimated the movie-going experience for the last several months, it has given film lovers an opportunity to enjoy their favorite films from the comfort of their own homes. With a lack of new releases in 2020, I've used my free time to peruse through the list of my never-before-seen films. Ranging from Golden Age classics to 21st-century hits, here are the ten best new watches of my quarantine.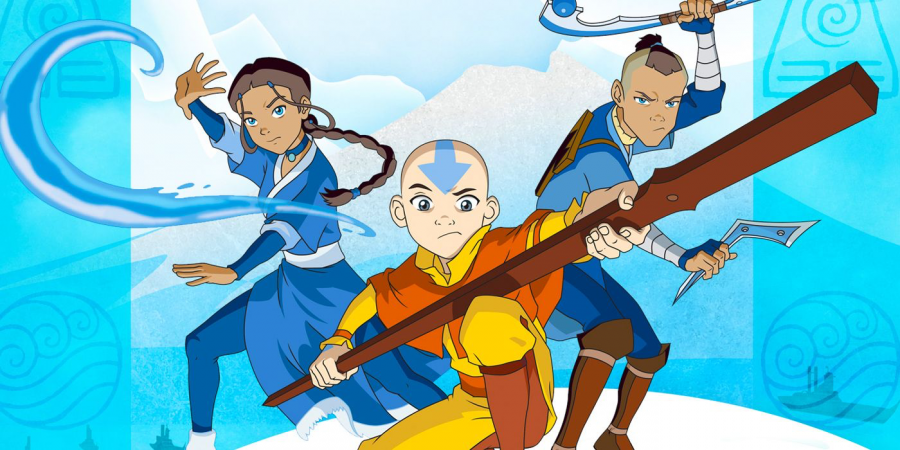 Honorable Mention: Avatar: The Last Airbender
Obviously a show doesn't qualify for this list, but I couldn't resist mentioning how perfect this is. Luckily, I was so young when it initially aired that I essentially remembered nothing. This allowed for a pure, first time viewing experience. Avatar was ahead of its time for kid's programming. It's something I still haven't seen it replicated in today's media. The best way I could describe it would be Game of Thrones on Nickelodeon, but with an actually satisfying ending.
Watched on: Netflix
10: Taxi Driver (1976)
Having finally seen this Martin Scorcese classic, I can now understand where the complaints of Joker (2019) are coming from. While it doesn't take away from my enjoyment of the latter film, I can't help but applaud Scorsese for doing essentially the same thing with an original character more than 40 years prior. Months later, I'm still thinking about the journey I took with Robert De Niro's Travis Bickle. I love Scorcese's subtle attention to detail in the world he builds to reflect his protagonist's mental state. I do wish the film wrapped up with a little more of an emotional punch. That being said, it's still an ending that takes the character where he needs to go. For that, I can't complain.
Watched on: Netflix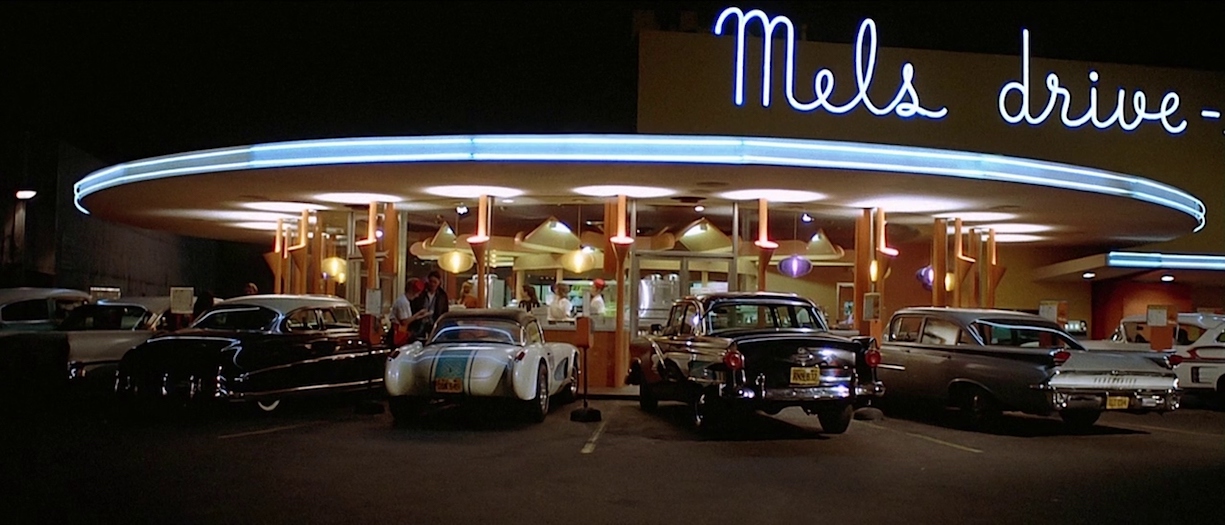 9: American Grafitti (1973)
Who was George Lucas before he made the most groundbreaking sci-fi film of all time? He was the guy who made the nostalgic induced 50s teen dramedy. It's hard to believe this is was Lucas' first breakout hit. However, it carries the same heart and love present in his first Star Wars films. American Grafitti functions as a love letter to the romance and comedy movies Lucas grew up on. It succeeds exceptionally well at injecting a sense of remembrance and yearning for a time period so far removed from my generation. While it lacks a strong overarching plot, it still manages to say so much about growing up and enjoying your youth. If anything, it's worth a watch just to see Harrison Ford invent the onscreen persona that would define his career right before your very eyes.
Watched on: Amazon Prime (rental)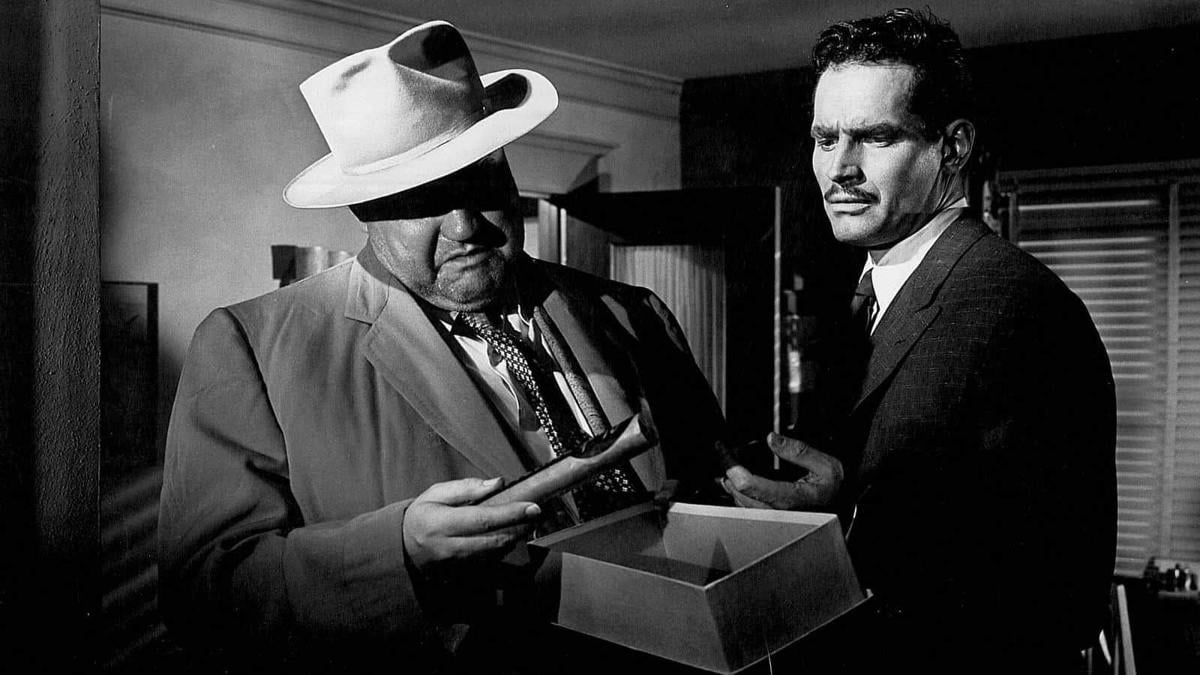 8: Touch of Evil (1958)
The last unit of my Film Studies class focused on film noir (expect some similar movies ahead). The first film we got to dissect was Orson Welles' Touch of Evil. By the time this was released, the film noir genre was already well established, but Welles excels at pushing the narrative conventions through the eyes of his visionary directing style. Similar techniques like extreme long takes and deep framing that gave Citizen Kane its name to fame are utilized to their greatest potential here. Not only is the opening shot one of the greatest in film history (seriously, look it up on YouTube), but even the less flashy scenes manage to stand out sixty years later. What impresses me the most, however, is how delicately Welles blurs the lines of morality with complex characters that are more than just "good" or "bad".
Watched on: Amazon Prime (rental)

7: Ben-Hur (1959)
Between this and Touch of Evil, Charlton Heston carries such a charismatic and sophisticated presence in the late 50s that is often forgotten. Nonetheless, Ben-Hur is without a doubt the most epic film I've ever witnessed. We watch Juda Ben-Hur as he goes to the ends of the earth and back. The daunting journey spans a purposeful 3-hour and 44-minute runtime. The film is at its best when focusing on his struggle with revenge, and while the last thirty minutes may drag on more than they need to, the historical backdrop that gives him a chance at true redemption capped off the grand story spectacularly. While it's not an action movie, it features two of the best action set-pieces from the time period. Both the battle at sea and the unforgettable chariot race still hold up by today's standards.
Watched on: Amazon Prime (rental)
6: Nightcrawler (2014)
Much like the first film on this list depicts a mentally unstable man descending into madness, Nightcrawler does the same with Jake Gyllenhaal's Lou Bloom. Where this film differs, however, is in its ability to make the audience sympathize with the sociopath. Lou's activities should not be considered heroic or noble. However, it is presented in such a compelling and personal way that I can't help but root for him, even when he commits the most heinous acts of the film. Something else I didn't expect is the depiction of the dark side of the media. The news outlets Lou works with throughout the film are no more innocent than him for putting the lives of innocent civilians at risk. All carried by one of Gyllenhaal's best performances, Nightcrawler is a fantastic film that shows the consequences of taking an obsessive habit too far.
Watched on: Netflix (VPN)
5: Double Indemnity (1944)
As the oldest movie on this list, I'm not gonna act like Double Indemnity is a seamless watch with modern eyes. With a very slow pace, you wonder when the actual plot begins to pick up, and it sometimes feels like you need a translator to sift through the 40s dialogue. That being said, despite being a product of its time, the movie is a truly thrilling and suspenseful masterclass in film noir at its core. Double Indemnity feels like a film that cemented its narrative devices as clichés of the genre (clichés that Touch of Evil would go on to fully realize fourteen years later). By the time the plot picks up, I was so invested in the film that the dated qualities vanish. And really, if I can watch a film from more than seventy years ago and be just as invested in it as I would be any other movie, then it is truly timeless.
Watched on: Amazon Prime (rental)
4: The Matrix (1999)
Admittedly, I technically watched this when I was younger. Unfortunately, I didn't fully appreciate or even understand it at the time. I always thought The Matrix was an overhyped relic of the 90s. After finally revisiting it, I'd like to personally apologize to Keanu Reeves and the Wachowskis. The Matrix kicks so much ass and I'm embarrassed I didn't realize it sooner. The first half is full of fast-paced world-building that never feels like it's dumbing the audience down, and it's at its best when the cheesy, over the top filmmaking, takes center stage. While the second half does lose some of this steam, it never settles to becoming a standard action flick. The entire viewing experience is such a roller coaster of excitement and joy that it may as well have been my first viewing.
Watched on: Netflix
3: Chinatown (1974)
I'm sorry if you're tired of hearing me gush about noir films. I promise this one's the last. Whereas the aforementioned Double Indemnity and Touch of Evil feel like they take every aspect of the genre to its potential, Chinatown is a film aware of the tried and true conventions and stops at no expense to subvert expectations. Every time I thought I had the story figured out (based on my own preconceived notions from studying and watching the genre), it would turn in an unexpected direction. Chinatown proves that no matter how over-done a genre is, there is always an opportunity to stand out with effective storytelling. Jack Nicholson also turns in one of the best performances I've seen from his filmography.
Watched on: Amazon Prime (rental)
2: The Perks of Being a Wallflower (2012)
Calling this a "feel-good movie" would be undermining its vast, emotional complexity, even if you do have the fuzziest feeling in your heart by the time the credits roll. What some might criticize as overdramatized, high school problems are actually so much deeper beneath the surface. The Perks of Being a Wallflower balances the themes of mental illness, sexual assault, sexual identity, and more so effectively within a coming-of-age film. I don't think there's a teenager that couldn't relate to the characters or story on display. You get to sit back and watch the three main leads grow and become better people, and in the end, you feel like a little part of you has grown with them. Above all, it's a film that emphasizes the power of friendship and love and the ability of those things to transcend subdued, emotional conflict.
Watched on: Netflix
1: Shutter Island (2010) 
This film made me very angry. Angry that the world has been hiding this masterpiece from me my whole life. If it weren't for a friend pestering me for months, Shutter Island never would've crossed my radar. Rarely have I ever seen film communities mention it when discussing Martin Scorsese, Leonardo DiCaprio, or even psychological thrillers in general. But in all honesty, my lack of awareness gave me the best viewing experience I could've asked for. Knowing nothing about the story or its reception, I went in completely blind and came out completely transfixed.
Right from the first scene, Martin Scorcese grabbed my full attention and didn't let up until the last second. Every shot is so deliberate in creating an atmosphere that is equally inviting as it is horrifying. At every turn, I failed to guess what would happen next. In all honesty, I didn't want to know. DiCaprio's performance made me question not only his sanity but also my own. It all builds up to a deceitful climactic finale that is just as satisfying as it is mind-bending. I felt like I wouldn't be doing the film justice if I didn't immediately rewatch it. So that's exactly what I did, and I'm happy to report that the second viewing experience is just as surreal as the first. Before I give anything else away, if you haven't seen Shutter Island yet, stop what you're doing, and watch it right now.
Watched on: Netflix (VPN)
What are the best films you've seen in quarantine? Let me know in the comments below, and as always, wear a mask and be safe.
—–
Did you like this article? If so, consider visiting our YouTube channel, where we discuss the latest and greatest in pop culture news.
---
Trending Now