You Don't Have To Carry A Sword To Be Powerful: The Virtues Of Ahsoka Tano
Posted On February 1, 2020
---
Ahsoka Tano. A Togruta female, padawan of Anakin Skywalker, commander of the Grand Republic Army, Jedi Order resignee, leader of Rebel Cells. Gray Jedi. In spite of all these titles, she was met with resistance during her introduction in the Star Wars: The Clone Wars movie. In The Clone Wars television series, she grew to be one of the most beloved characters for a generation of Star Wars fans. She ignites "Ahsoka Lives" days at conventions, as her legacy created one of the most united factions of Star Wars fandom. Ahsoka represents a light in not only Star Wars, but fictional characters entirely. Here's why.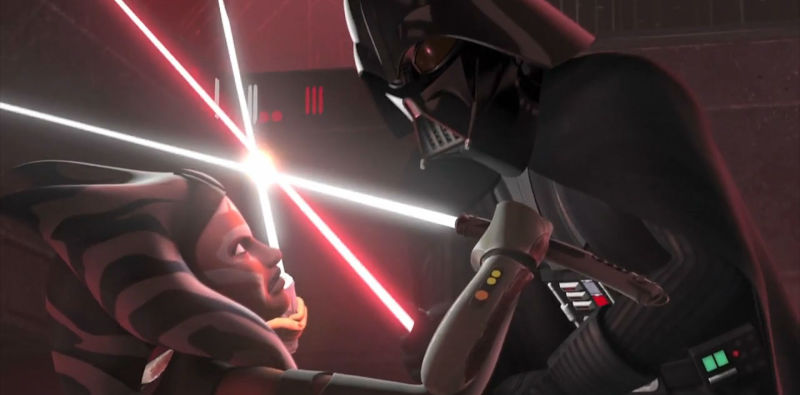 1. She's A Female Jedi Protagonist
We had seen Jedi of all shapes, sizes, species in the prequels. But despite the large cast of characters using lightsabers and the Force to fight bad guys, the primary players were never female. Of course, there were female Jedi in the series already. But you would have to google "female Jedi on Geonosis" to really learn about the likes of Luminara Unduli, Barriss Offee, Shaak Ti, and Aayla Secura. Furthermore, the idea of trying to build a cosplay of those characters as a kid in the 2000s was almost an impossible feat.
So seeing Ahsoka as a main character, introduced on the big screen, and then expanded upon in the small screen was so rewarding. Best of all, one can see the impact of a female Jedi protagonist in future installments of Star Wars, most notably with Rey in the Sequel Trilogy. As a result, designating Ahsoka as a main character brought much-needed representation for the series going forward.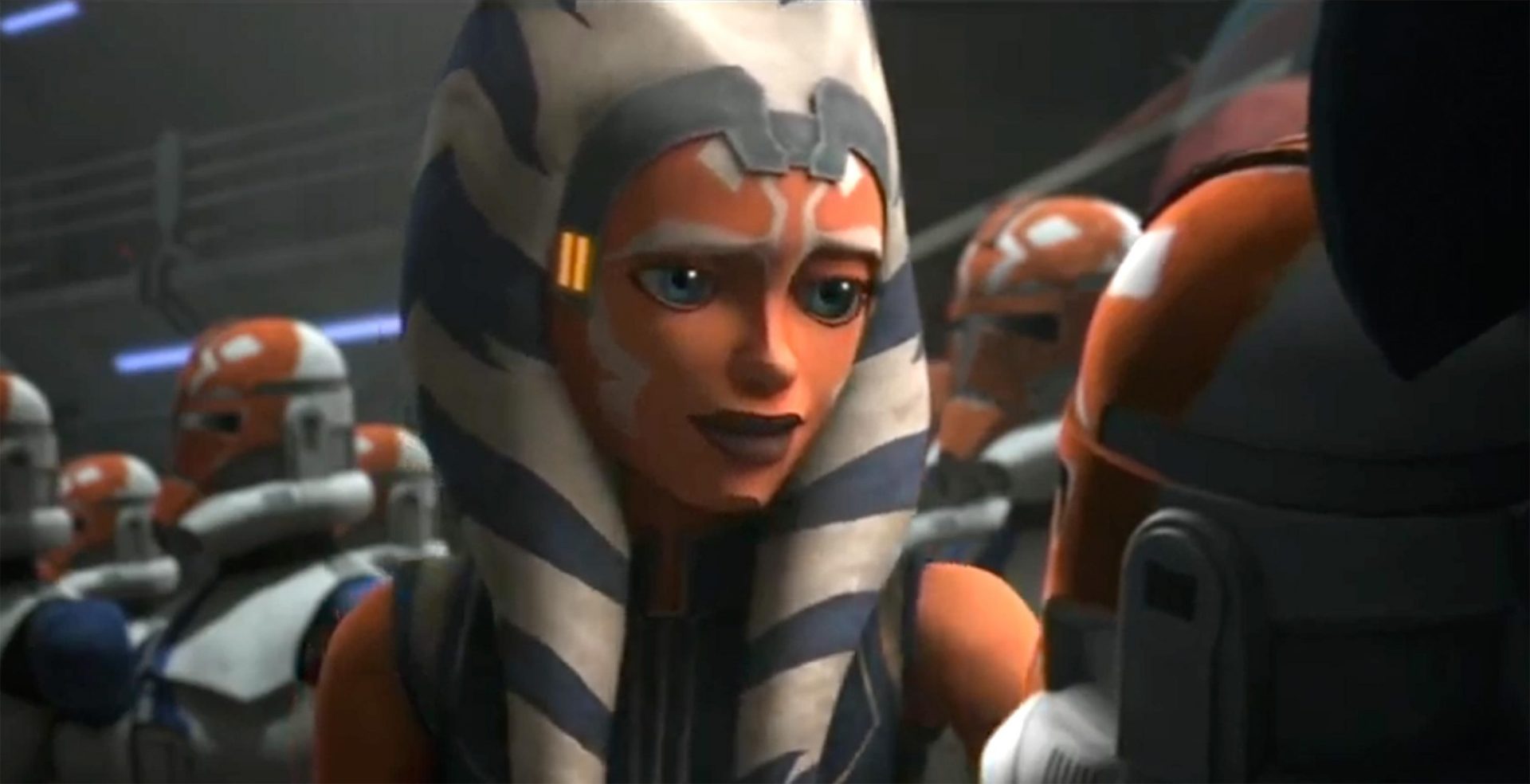 2. She Speaks Her Mind Without Hesitation
Previous women of Star Wars had been politicians. They crafted their speeches so carefully and were politically correct in every respect. Their goals were to not offend anyone. Their tact in speech and interaction with others was profound. They had years of training to work such extraordinary magic. However, this huge sci-fi property lacked women who really spoke up in tough scenarios. Not to say there was a total absence of them, as we do have characters like Padmé and Leia. But as a woman who has such a hard time with tactical, eloquent conversations, seeing such a small amount of it in one of my favorite franchises felt off.
I felt a little more represented in Star Wars Legends with the appearance of Mara Jade Skywalker. But getting to truly know Ahsoka helped me realize that sometimes speaking your mind isn't always a bad thing. Throughout the series, she throws various opinions at Anakin, to which he responds by calling her by the nickname of Snips. As a result, he keeps reminding her of her place at the beginning of the series. However, she does not take it as an insult. In fact, she embraces it and uses it to her advantage. So as time goes on, he stops using it as a form of a lesson and uses it in a more endearing fashion.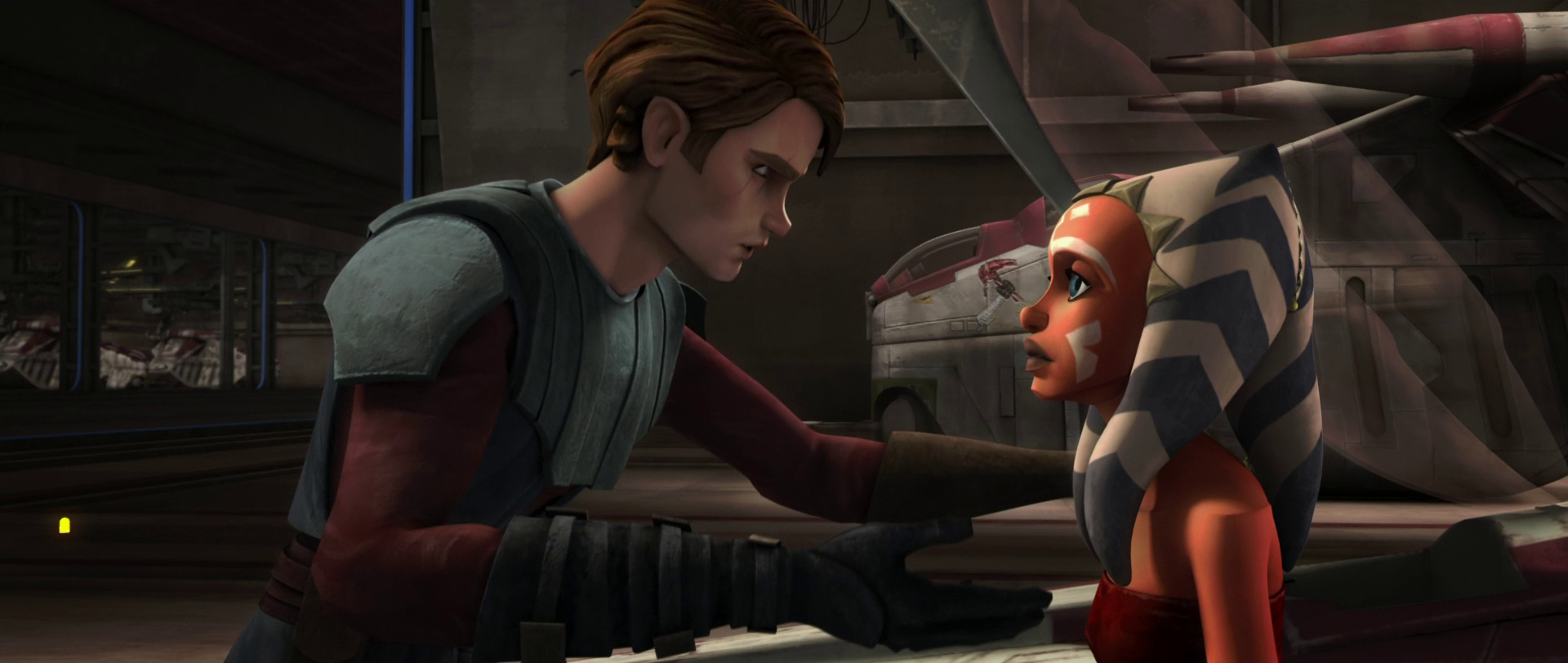 3. She Doesn't Blindly Follow
Anakin Skywalker's morals can sometimes come in to question when he goes to accomplish a task. If it's a little questionable, it doesn't matter, so long as it's for the right reasons. In several of these cases during The Clone Wars, Ahsoka forces Anakin to think about his actions. As her nickname speaks, she snips at him, trying to reinforce the morals the children learn in the Jedi Temple. Her upbringing versus Anakin's upbringing is a huge difference. They both wear off on each other, though, with Anakin's stance on emotional relationships having an enormous effect on Ahsoka. And her resolution to stay on the right side of morality deeply affects Anakin.
Anakin's a mastermind with plans. A great strategist. But ultimately he's thinking of a minuscule part in a vast war. Often, there are times where he's trying to solve the immediate problem when he needs to be thinking about the big picture. Ahsoka forces him to reckon with that choice, and because he respects how talented she is, she's earned her place to question him. As such, they strike a balance between Anakin's intense compassion, and knowing there's a greater purpose for what they're doing. Ahsoka grows into a resilient, respectful leader; one who understands when it's time to break rules for the greater good.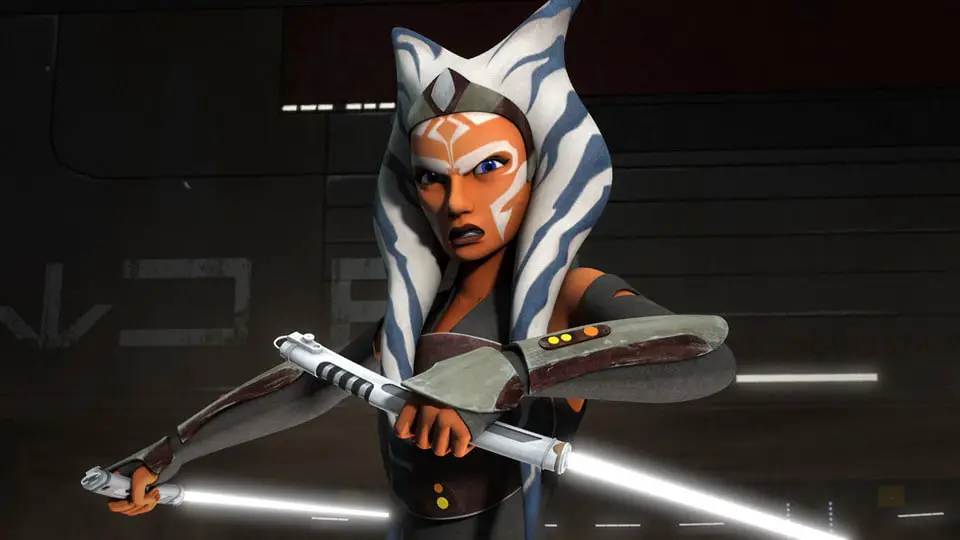 4. She Learns From Her Mistakes
Ahsoka's morals come into a huge play in what was initially the final season of The Clone Wars. Barriss Offee forces her to reckon with how the Jedi Order has changed, and gets her expelled. Ahsoka was clearly the model for how the Jedi Council wanted young Jedi to grow up. When she made mistakes, she learned, and was able to add it to her repertoire as a leader so it would never happen again. She was training younglings, taking them to Ilum to start building their lightsabers. Ahsoka doesn't understand how suddenly they could lose their faith in her. The council presents this as her trial for Jedi Knighthood, trying to repair their mistake.
Despite them offering her a way back into the Jedi Order, and Anakin trying to convince her to come back, she realizes Anakin has taught her more than she can do within the Jedi Order. Her compassion has grown beyond the boundaries the Jedi Order allows. And she realizes in a sense Barriss was right. The war has changed the Jedi, and not for the better. She takes the opportunity presented in front of her, and leaves, hoping to do more good outside the order, utilizing all she's learned. While we'll see this journey present in The Clone Wars' final season, we get to see the result in Star Wars Rebels as she is a leading voice in the Rebellion.
Ahsoka Tano is a phenomenal character. She's compassionate, has high moral standards, and is beyond resilient. She's had enormous trials, and overcome all of them. It's exciting to see her return in The Clone Wars. I hope one day, we'll get the opportunity to see her on the big screen again. – Katie Gilstrap
---
Trending Now