'Arrow' S8, Ep6: "Reset" Recap/Review
Posted On December 1, 2019
---
Oliver's attempt to pull one over on The Monitor has proven costly as he and Laurel end up in an alternate reality to learn from their mistakes. With Paul Blackthorne returning for an incredible guest spot and David Ramsey directing, the sixth episode of the final season of Arrow turned out to be one of the best of the series.
"Reset" picks up immediately after the events of last week, with Oliver waking after being tranked by Lyla. He's in a state of confusion as Mia, William and Connor all appear in his apartment to inform him he's late for a fundraising gala. Things get wacky when Oliver runs into the mayor of Star City, Quentin Lance. The titular hero then tries to piece together what's happened to him while at the same time stopping a hostage situation at the police station.
When Oliver wakes up in his apartment at the same time as earlier following an explosion at the station, he realizes he's in a Groundhog Day-like scenario. Oliver's first thought is to escape the alternate reality, he has to stop the bomb from going off. He turns out not to be the only one with that idea as he runs into Laurel at the site of the device. She reveals that she's stuck in the same time loop, so the two now must work together if they hope to escape.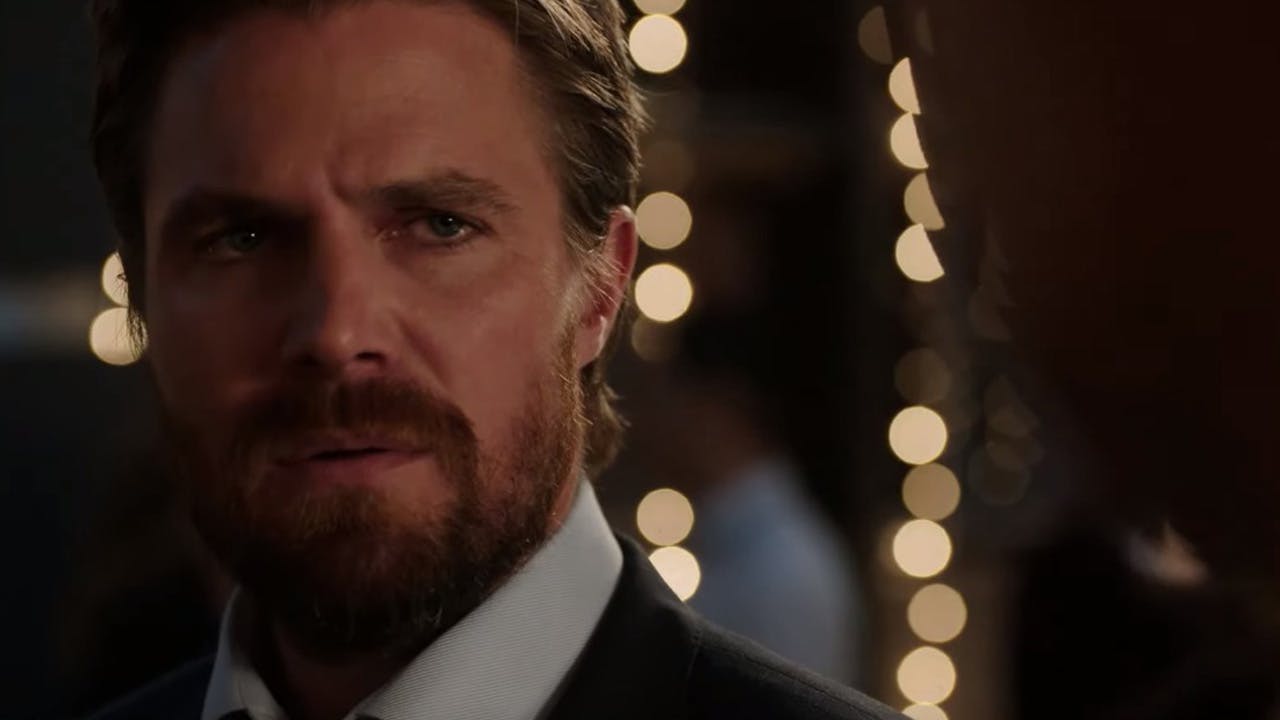 What ensues is the duo trying time and time again to stop the events only to learn that Quentin is the key and so they set their sites on saving their father figure, something they couldn't accomplish in the real world. The next portion of the episode is a stretch of sleuthing that would make Sherlock Holmes proud, with Oliver doing whatever he can to save Quentin.
When the group continues to fail, Laurel decides rather than continuing to fight, she'll use her time to say goodbye to the man who put her on the right track. Katie Cassidy continues her season to remember as she delivers a powerful moment, alongside her long-time castmate Paul Blackthorne.
Oliver wakes up again and is confronted by Lyla, who informs him that Laurel has completed her task in the simulation so she can longer assist him. She then instructs him to stop fighting the inevitable, and when he does, he'll be able to escape. Oliver decides to ignore her advice and continues trying to save Quentin. Once his pseudo-father gives up fighting his fate and allows himself to die, Oliver realizes he must do the same.
He wakes up one last time, but this go-around he decides to use his effort to say goodbye to his friends and family. After a final conversation with Quentin, Oliver is once again confronted by Lyla, who informs him that he has one last mission. Laurel and Oliver wake up on Lian Yu for one last fight before Crisis.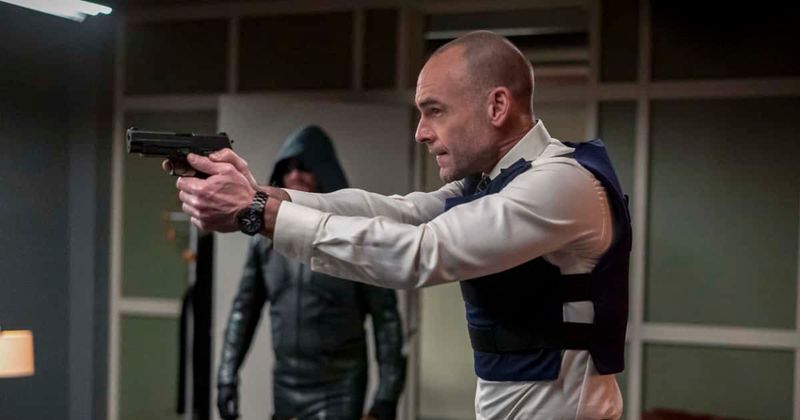 The final season of Arrow continues to laced with gut-punch after gut-punch that can make even the most stoic fan emotional. Bringing Paul Blackthorne back for one last time was something many didn't realize they needed, but it was a welcomed addition to the show's final outing. With only one episode left before the crossover, Arrow is still firing on all cylinders.  –Jackson Hayes
Grade – 9/10
New episodes of Arrow air on Tuesdays at 9 pm EST on The CW.
The series stars Stephen Amell as Oliver Queen/Green Arrow, David Ramsey as John Diggle/Spartan, Katie Cassidy Rodgers as Laurel Lance/Black Siren, Rick Gonzalez as Rene Ramirez/Wild Dog, Juliana Harkavy as Dinah Drake/Black Canary, Ben Lewis as William Clayton, Katherine McNamara as Mia Smoak, Joseph David-Jones as Connor Hawke and LaMonica Garrett as The Monitor.
---
Trending Now