'Hobbs & Shaw' Drifts Away From What Makes 'Fast & Furious' Special
Posted On August 14, 2019
---
Warning: The following article contains spoilers from Fast & Furious Presents: Hobbs & Shaw. For a spoiler free review, click here.
There's been a certain reputation that follows the Fast & Furious franchise. Detractors claim that the series is brainless, growing more ridiculous in every entry. Fans, myself included, defend the series for its heart, colorful cast of characters, and an intricate cast of characters. For us, expectations ran high for the series' first spin-off, Fast & Furious Presents: Hobbs & Shaw.
What shame, then, when I walked out of Hobbs & Shaw feeling disappointed. No, not disappointed- empty. The series that made me squeal with joy when Dominic Torretto (Vin Diesel) dragged a bank vault through Rio or cry when seeing Brian O'Connor (Paul Walker) retire now made me feel nothing. After sitting for a while, the reason why I felt this way became clear: Hobbs & Shaw betray all the core tenets that make the Fast & Furious franchise special.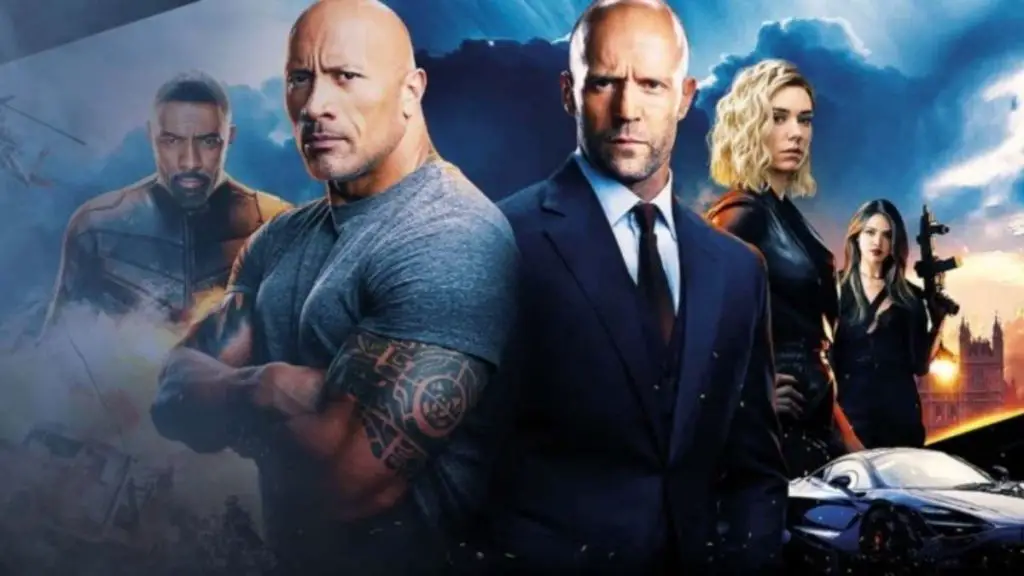 My favorite part of the mainline Fast & Furious movies is their earnest tone. Some truly silly things happen, sure, but we see them through the eyes of grounded characters. Brian O'Connor started off as a cop, Dominic Torretto as a thief; their origins are never forgotten and each escalation in the sequels feels real to the whole "Fast Family". You can bet at the end of every entry they'll be chilling in a back yard drinking Coronas and reminiscing on how far they've come. It's practically the series calling card! Hobbs & Shaw ditches the down-to-earth vibe of the prior Fast movies for a more "self-aware" tone.
By self-aware, I mean that director David Leitch wants you to be fully aware you're watching a movie. There were laughs in the other movies- of course, there were. This is a series where cars drive themselves out of New York skyscrapers for God's sake! But these laughs were with the characters due to their identifiable reaction to these out-there situations. Here, Hobbs & Shaw wants you to laugh at the proceedings. Isn't this dumb? Look at all the spectacle we put on screen! Except without experiencing such spectacle in awe with the viewers, it's just empty farce.
Speaking of characters, the two leads are a regression from both the prior series protagonists and their previous characters in the franchise. Now I'm not gonna pretend that the Fast Family is particularly complex. Yet for what they lack in complexity, they make up for in definition. You know about Roman's problems with his ego. You know that Han eats chips constantly to cope with quitting smoking. Even Luke Hobbs used to be a unique character for Dwayne "The Rock" Johnson"- a tough-as-nails government agent who wanted nothing less than justice. Here I don't know what Hobbs believes. He simply chases bad guys because it's what his job is. He's an opportunity for The Rock to play The Rock.

Deckard Shaw (Jason Statham) fares a little better, though not by much. Statham charms as always, but this man used to be one of the most conflicting figures in the franchise. He blew up O'Connor's house. He killed fan-favorite Han, with not so much as a throwaway line mentioning it. If the character needs this much course-correction towards the hero he is in Hobbs & Shaw, maybe he was the wrong choice to be given his own movie. They seem to have needed characters to do nothing more than make quips and justify action sequences- which they also barely do.
When they try to get into the bigger theme of the franchise- family- Hobbs & Shaw nosedives. By the time Fast Five hit theaters, the Fast Family was a franchise calling card. It wouldn't have worked had the series not spent nearly a decade of seeing these characters grow together. This was real, palpable chemistry. Well, there's certainly the idea of family here, but none of it feels genuine.
For one, Deckard's brother Owen Shaw (Luke Evans) is nowhere to be seen or mentioned, despite being Deckard's entire motivation in Furious 7. Replacing him is Vanessa Kirby's Hattie Shaw. I'm not complaining about her inclusion- she's easily the best part of the film, giving a commanding physical performance up there with the best of 'em. However, the complete ditching of Owen despite the introduction of Kirby and the return of Helen Mirren as the Shaw family matriarch makes it hard to care about Shaw's family when the movie clearly has no care for an essential member.
Where Hobbs & Shaw really drops the ball is Hobbs' entire familial arc. We're supposed to feel for him and his family troubles in Samoa. To make this possible, we need to have an idea of who the family is beyond just scowling at Hobbs for abandoning them for so long. Longtime series screenwriter Chris Morgan, who usually knocks these sorts of things out of the park, mistakes tying Hobbs' family to his arc means we instantly care. Giving Hobbs a tragic reason for leaving his family means nothing when we have no idea who they are really. We don't even know much about his daughter, who's been in the series for a few entries now. The moment at the end, where Hobbs ' mother meets her granddaughter for the first time, fails to leave any kind of impact.

Cynically tossing out words like "family" doesn't mean it earns the series theme. It's important to note, however, that some of our staff here at Full Circle really enjoyed the film. News writer Lucas Talbot said that for him " the chemistry between Dwayne Johnson and Jason Statham continue to go strong on the big screen". Managing critic Mark Tan, who reviewed the film proper, exclaimed "I have seen God in this movie, and her name is Vanessa Kirby", a sentiment I'm inclined to agree with.
Maybe I'm thinking too critically about this, being too passionate. Yet these were passionate movies! Ones with real love and affection put into them. Here, I saw just another action movie. Rumor has it the next two Fast & Furious movies will be the conclusion to the series. Assuming that's the case, I can only hope they shift this series back into the right gear.
Fast & Furious Presents: Hobbs & Shaw is now available in theaters.
The film stars Dwayne Johnson, Jason Statham, Idris Elba, Vanessa Kirby, Helen Mirren, Eiza González, and Eddie Marsan.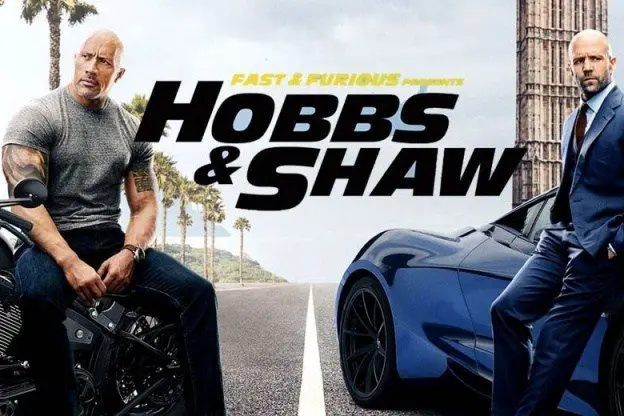 ---
Trending Now